Just Call Her Dame Angelina! Jolie Bestowed Britain's Prestigious Title By Queen Elizabeth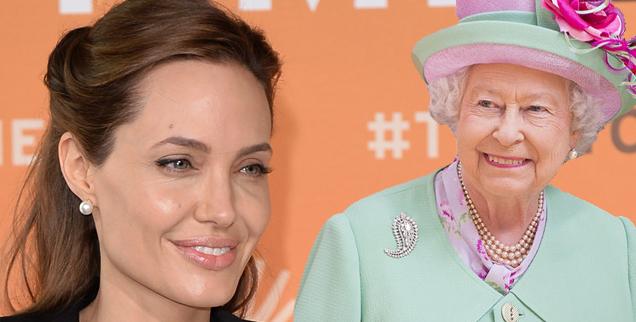 Mother, movie star, Oscar winner- and now Dame!
Angelina Jolie was awarded the honorary title by Queen Elizabeth for the royal's annual Birthday Honours List in London on June 13.
The longtime activist, 39, was recognized for her fight against sexual violence in war zones.
"To receive an honor related to foreign policy means a great deal to me as it is what I wish to dedicate my working life to," Jolie said in a statement. "Working on the Preventing Sexual Violence Initiative and with survivors of rape is an honor in itself. I know that succeeding in our goals will take a lifetime and I am dedicated to it for all of mine."
Article continues below advertisement
Jolie just co-hosted a four-day global summit in London about the issue with British Foreign Secretary William Hague.