Exclusive
Rehab Vet Farrah Abraham Says 'I Have Faith In' Amber Portwood's Sobriety: 'Teen Mom' Frenemies No More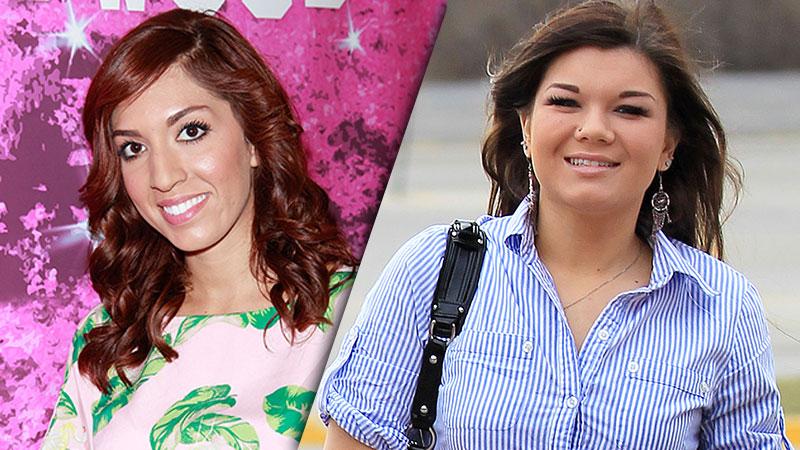 Teen Mom Amber Portwood recently admitted to RadarOnline.com that it has been a struggle to stay clean after seventeen months sober in prison, but she is determined to stay on the right track. Now, Portwood — who released her new memoir Never Too Late on Aug. 26 — has a cheerleader in the form of her former Teen Mom costar and frenemy Farrah Abraham.
"I have faith in the strength Amber has to overcome all of her past habits," Abraham told Radar. "Sobriety should be easy for her.
Article continues below advertisement
"But it is hard being in your twenties," the rehab vet admitted.
While Abraham and Portwood haven't been on the best of terms over the past few years, Abraham said that she would love to reconnect with her former imprisoned costar.
"I have much love for Amber and Leah and even though we don't talk at this time, hopefully at some point we can connect and catch up," Abraham said. "We are older and have been through so much for the better and will always be able to catch up with each other like it was yesterday."
Portwood felt the same way.
"I don't talk to Farrah and I don't really know what's going on with that," Portwood told Radar. "I think she did some interview and she said a few things, but it doesn't really matter to me."
"I still care about Farrah," she continued. "I still care about her well-being — and all I hope is that she's doing great and her little Sophia."
"And I still have so much love for Farrah," she said. "We kind of lost touch, but I still have love for her."
Article continues below advertisement
But right now, Portwood is busy filming an upcoming new season of Teen Mom along with Catelyn Lowell and Maci Bookout.
"Amber is filming and I'm separating myself from that right now," Abraham, who was not asked to return to the show, explained. "I do other things now."
But Abraham thought that when filming ends for the upcoming season, it would be the perfect time for her to reconnect with Portwood.
"When filming ends and things can be more private, I think that's best to start a great, lasting relationship," she explained.