Exclusive
Kate Gosselin's Strict 'House Rules' For The Show's Crew Revealed — No Eating Or Drinking, Approved Bathroom Only!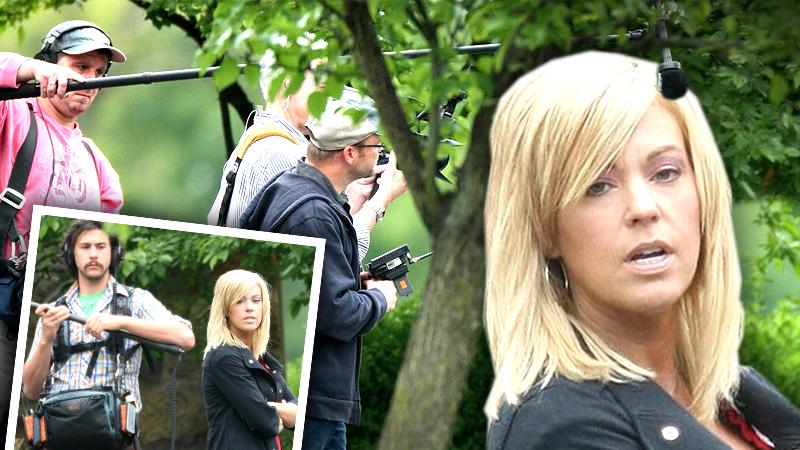 Article continues below advertisement
- Turn lights off in apt and house every time you leave a room- no exceptions
- Approved bathroom for crew use is in apartment. This is the ONLY bathroom for crew usage. (Do not use bathrooms in house please)
- No shoes in house or apt at any time. Shoe booties (that have NOT been worn outside!) or no shoes. Period.
- Please leave thermostat in apartment where it is. When leaving, turn down to 66 degrees. Thermostat will be set to a temp- and should not be changed please.
Article continues below advertisement
- Use trash cans for all trash. Please remove all trash from apartment and place in outside trash cans everyday and before leaving at the end of each shoot.
- Place all towels (if applicable) in specified area before leaving.
- Absolutely no eating/ drinking in our house.... All food/ drinks need to remain in apartment.
- Completely Close doors!!!! Every time and quickly!! No exceptions.
- Please knock before entering our house-DO NOT just walk in!!!
MORE ON:
Jon and Kate Plus 8
- Crew equipment storage- all equipment should be stored in crew purchased storage box in first bay of garage. Make all equipment fit and close and lock door before leaving shoot. NO equipment should remain in apartment as we will be using apt for guests between shoots.
- Do not leave trash or any equipment behind in our house. A walk through by a PA should be done at the end of each shoot to ensure that all equipment/ trash was collected.
Article continues below advertisement
- Do not help yourself to tools, our equipment etc. (including product placement items) Please ask before using things that are not yours.
- Please remember, this is not a 'set' (or a college dorm!)-- its our home!!!! We are very proud of this house, please treat it with care!!!!!!!
According to Hoffman, Gosselin, 39, even sent an email to Discovery demanding that "anytime the film crew is present Jon and or I need to also be present to let them into the house and to oversee. Therefore, I am requesting that the schedule be revised to reflect this."
"She treats us like sh*t. She treats the kids like sh*t," a crew member who wished to remain anonymous told Hoffman.
"She's rude to everyone. Nothing surprises me anymore with her."
What do you think about Kate's house rules for the film crew — par for the course, or too harsh? Sound off in the comments below!