Exclusive
There Is 'No Positive Outcome' For The Kids By Kate Gosselin Putting Them On Reality TV — It Will Affect Their 'Emotional Development,' Says Top Parenting Doc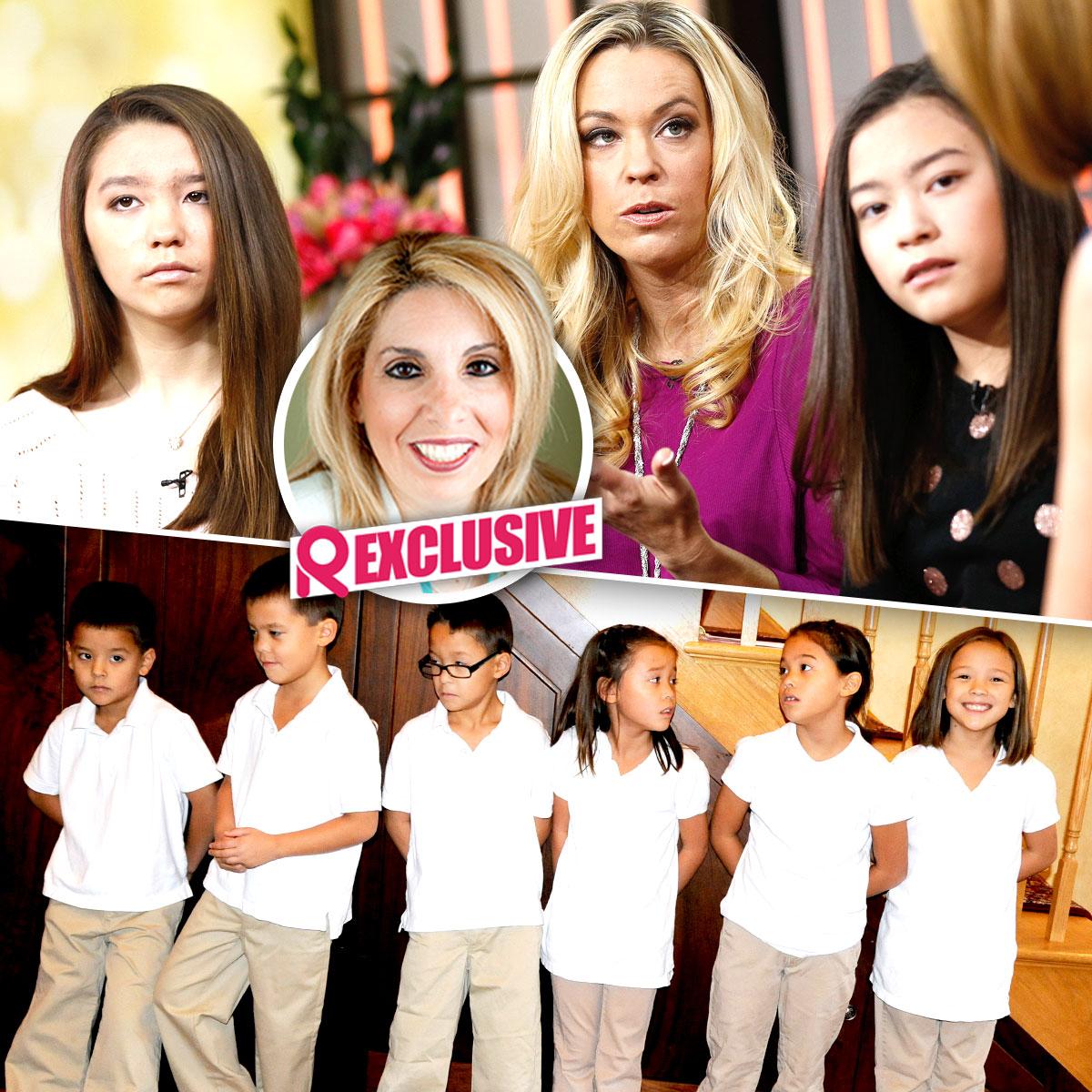 Article continues below advertisement
"The reality about putting kids in reality TV is that there really is no positive outcome for these children's emotional development," Dr. Cornbluth — who has not treated the Gosselins — told Radar.
"Later in life, when they realize what they were a part of, most kids report that they wish there parents did not have them on the show. They also report it makes them feel targeted and embarrassed. It is not a normal developmental process of maturation for this to occur."
When Jon and Kate divorced in 2009, it was an epic battle that was made very public, and Dr. Cornbluth says it could have caused the reality TV mother to act out in ways she might not have otherwise.
"It appears from this book that Kate and Jon may have had a tumultuous relationship and that Kate felt overwhelmed caring for her eight children. The amount of stress she was under could cause anyone to act out emotionally and perhaps sometimes physically at their children," Cornbluth said.
Article continues below advertisement
"If she was not acting out, she probably should have been in some kind of counseling to deal with all of the stress she was trying to manage."
And just as Radar previously reported — Kate's hunger for fame may have taken over.
"It appears from what has been claimed in this book that Kate Gosselin got caught up in the 'fame' and her kids and her marriage seem to have became second fiddle. It is sad to think this could occur, however when you are being showered with fame and money it is difficult for most people to turn away," she said of Robert Hoffman's book, Kate Gosselin: How She Fooled the World, The Rise and Fall of a Reality TV Queen.
"It also seems that she wanted America or even wanted to convince herself that she was a great mom, but inside she was really struggling to manage a career, eight kids and a successful marriage. Having eight children would be a stressful situation for anyone to manage."
But Kate couldn't manage the eight children on her own, as Radar exclusively reported, so the author claims she wrote a letter to the State of Pennsylvania in 2005 calling her kids "disabled" in a ploy to get continued free full-time childcare.
"We have eight children four years old and under. Our six youngest are 11 months old. In a sense our children (our six 11 month olds) are disabled," Kate, 39, allegedly wrote in the letter.
"They cannot feed themselves, transport themselves up and down stairs or at all, bathe themselves, get a drink when they are thirsty, go to the bathroom by themselves, put themselves to bed or dress themselves."
Do you think the Gosselin kids are going to be permanently effected by appearing on reality TV shows? Sound off in the comments below…