'You Are Strong!' Corey And Leah's Daughter Says That She Isn't Strong Because Of Her Muscular Dystrophy In New 'Teen Mom 2' Clip– WATCH Video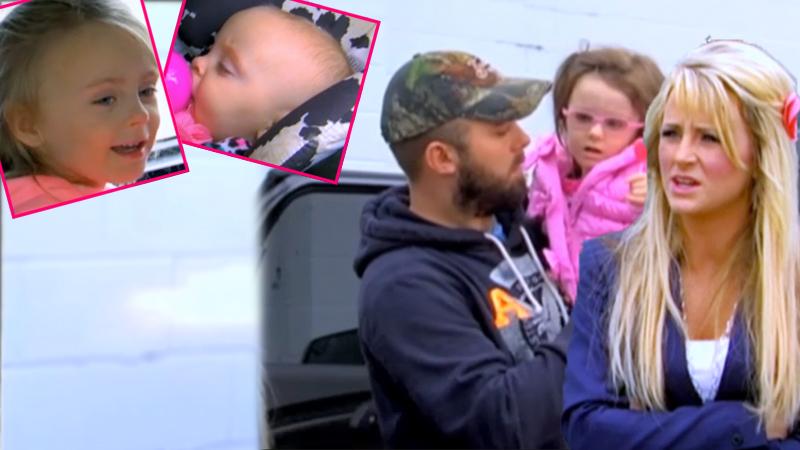 Teen Mom 2 stars Corey Simms tells ex-wife Leah Messer that their 4-year-old daughter is starting to worry about her strength in a heartbreaking new clip from an upcoming episode.
The reality stars' daughter suffers from muscular dystrophy, and even though Ali is only a little toddler, Simms tells his former flame that she is aware of what is happening to her.
Simms tells Messer that Ali told him, "'Daddy I'm not strong because I have muscular dystrophy, and I can't do a lot of things.'" Messer's face immediately drops upon the realization that her daughter thinks she is weaker than other kids her age. The teen mom is also shocked to hear this because Ali never has said anything like that to her.
Article continues below advertisement
But Simms made sure to reassure his daughter, saying, "Ali, you are strong."
Watch the heartbreaking clip below, and let us know if you'll be watching Teen Mom 2 when it returns July 16.