Exclusive
Family Heartbreak — Tatum O'Neal 'Feels Responsible' For Son's Cocaine Addiction, Claims Source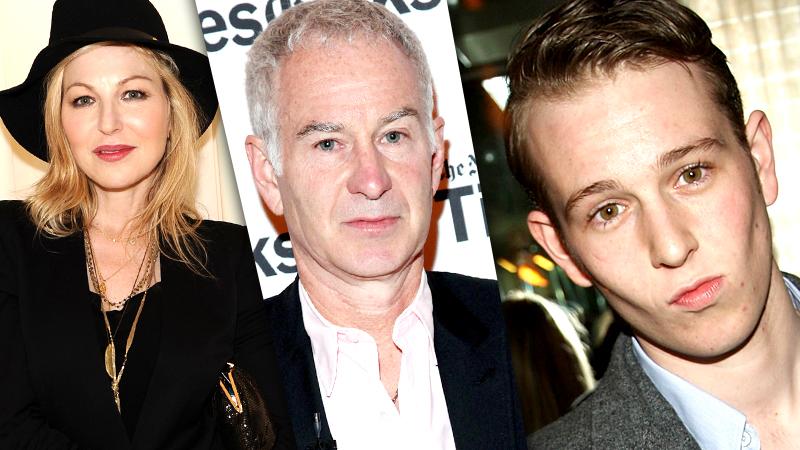 When Kevin McEnroe, the son of tennis legend John McEnroe and troubled actress Tatum O'Neal, was arrested for alleged drug possession Tuesday night, the world was stunned — but not those close to him. RadarOnline.com has learned from insiders that the troubled celebrity offspring has battled addiction for years, and several trips to rehab have still not convinced him that it's time to quit.
Kevin, 27, has had a "serious addiction to cocaine for several years," a source close to the family tells Radar, "and has been to rehab at least twice."
Article continues below advertisement
"Kevin's parents John and Tatum are extremely supportive, and naturally very concerned about their son," the source continued. "Tatum is just devastated for Kevin, and feels responsible because of her own battle with drugs and alcohol. Her family history of addiction has obviously contributed to Kevin's problems."
"And despite John's very public persona as a hothead on the tennis court, he is a very loving and doting father," the source said. "He just wants Kevin to get help, which he is resisting at this point."
On Tuesday night, Kevin was arrested in New York's East Village after police said that authorities witnessed "a narcotics transaction" between him and a 22-year-old man named Niro Meneses. According to cops, he was subsequently caught with cocaine, "an unidentified blue pill, 20 white loose pills and 10 orange pills" on his person.
Kevin, a bartender at Schiller's Liquor Bar, was released after he was arraigned at Manhattan Criminal Court Wednesday, charged with criminal possession of a controlled substance, a felony. Prosecutors later identified the pills as oxycodone, morphine and an anxiety medication.
Article continues below advertisement
His mother O'Neal, 50, has a history of drug abuse and addiction dating back to her teenage years, as she infamously lost custody of her three kids 19 years ago at a time she was using heroin. She was arrested six years ago in New York after officials said she was spotted buying cocaine. Her half-brother, Redmond O'Neal, made a series of headlines five years ago during his battle with drugs, most notably methamphetamine.
Meanwhile Kevin's uncle, Redmond, is "doing extremely well in his sobriety, and is living a very happy, healthy life," the source said. "Even though he lives in Southern California, he will do anything that is asked of him to help Kevin. Many people had thought Redmond was lost to his addiction to heroin, but he has turned it around. No one in the family will turn their back on Kevin, and he has the support to turn this around, but Kevin will have to want to be sober."
The family released a statement saying they're "extremely upset" with regard to recent developments.
"This is a private matter, and his entire family will do everything we can to support Kevin as he works through his issues at this very difficult time," the family said. "We will have no further comment."