Kevin McEnroe, Son Of John McEnroe & Tatum O'Neal, Arrested In NY On Drug Charges After Police Say He Bought Cocaine, Pills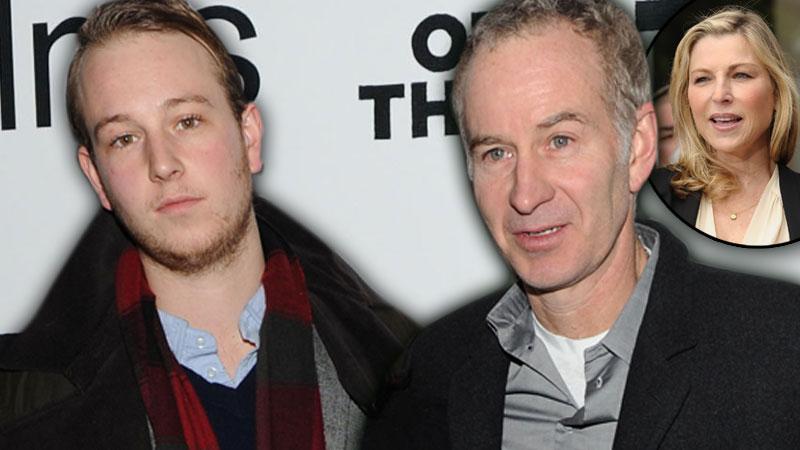 Kevin McEnroe, the 27-year-old son of tennis legend John McEnroe and troubled actress Tatum O'Neal, was arrested in connection with drug possession in New York City's East Village Tuesday, officials said.
Police said that McEnroe and a 22-year-old man named Niro Meneses were taken into custody after authorities witnessed "a narcotics transaction" between the two, with the celebrity offspring caught with cocaine, "an unidentified blue pill, 20 white loose pills and 10 orange pills" on his person.
Article continues below advertisement
McEnroe, a bartender at Schiller's Liquor Bar, was released after he was arraigned at Manhattan Criminal Court Wednesday, charged with criminal possession of a controlled substance, a felony. Prosecutors later identified the pills as oxycodone, morphine and an anxiety medication.
Manhattan Assistant District Attorney Kathryn Werner said that "given the amount, prosecutors believe they have a strong possession-with-intent-to-sell case."
Tatum O'Neal, 50, has a history of drug abuse and addiction dating back to her teenage years, as she infamously lost custody of her three kids 19 years ago at a time she was using heroin. She was arrested six years ago in New York after officials said she was spotted buying cocaine. Her half-brother made a series of headlines five years ago during his battle with drugs, most notably methamphetamine.
The family released a statement saying they're "extremely upset with regard to recent developments.
"This is a private matter, and his entire family will do everything we can to support Kevin as he works through his issues at this very difficult time," the family said. "We will have no further comment."
Watch the video on RadarOnline.com: