Exclusive
Struggling To Stay Sober — Shia LaBeouf Has 'Experimented With Ecstasy,' Source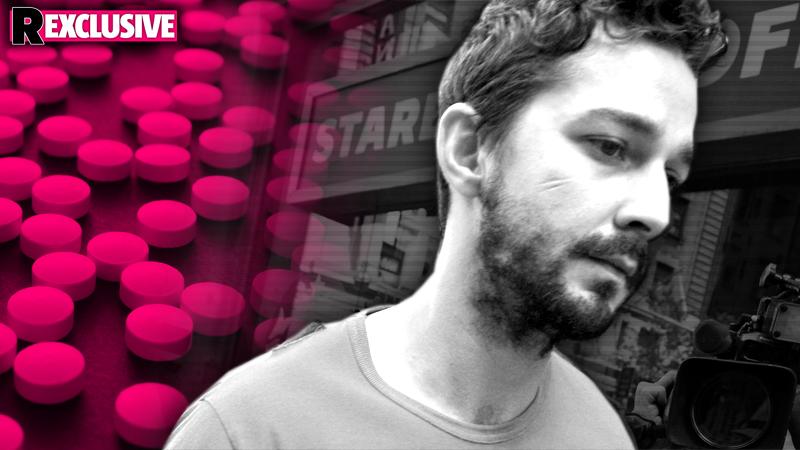 It's not just alcoholism. RadarOnline.com has learned that Transformers star Shia LaBoeuf — currently being treated on an outpatient basis for an alcohol addiction — has experimented with ecstasy, and his recent bizarre behavior is the result of mixing booze with the popular designer drug.
"Shia has been using ecstasy on a recurring basis in the last several months, along with alcohol," an insider revealed. "His bizarre behavior during his recent arrest in New York City, was likely the result mixing alcohol with ecstasy."
Article continues below advertisement
"Cops didn't detect a strong odor of alcohol at the time of Shia's arrest, and suspected he was under the influence of another substance," the source explained. "It's a very good sign that he has finally decided to get treatment, but it should be on an inpatient basis. He is still fighting the process."
The 28-year-old actor voluntarily sought professional help following his recent arrest in New York City; however, the star is not in a rehab facility as initially reported.
"Shia LaBeouf has not checked into a rehabilitation facility but he is voluntarily receiving treatment for alcohol addiction. He understands that these recent actions are a symptom of a larger health problem and he has taken the first of many necessary steps towards recovery," a rep for the actor told RadarOnline.com, but didn't respond to the ecstasy claims.
According to other reports, he was not on drugs at the time.
Article continues below advertisement
A close friend of the star revealed, "He has always liked to party, but now it has gotten out of control. Hopefully this will be the wake up call he needed."