Shia LaBeouf Announces He's 'Retiring' Because Of Recent Attacks Against His 'Artistic Integrity'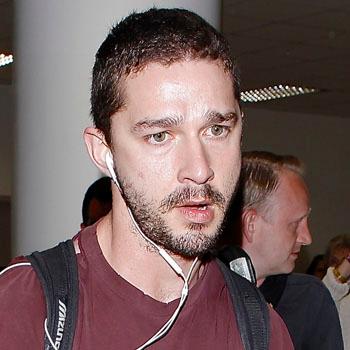 After being slammed in the media for a plagiarism scandal in which he allegedly copied another artist's work in his short film, Shia LaBeouf announced on Friday that he would be retiring because of the attacks on his integrity.
The 27-year-old actor has starred in a load of Hollywood blockbusters including Transformers, Eagle Eye, Wall Street: Money Never Sleeps and I, Robot, but it was his own 12-minute short film HowardCantour.com that may have flushed it all down the toilet.
Article continues below advertisement
Graphic novel writer Daniel Clowes claims LaBeouf ripped off his idea, and once it was exposed the actor was forced to apologize.
"I'm embarrassed that I failed to credit @danielclowes for his original graphic novella Justin M. Damiano, which served as my inspiration," LaBeouf tweeted in December.
Copying isn't particularly creative work. Being inspired by someone else's idea to produce something new and different IS creative work. In my excitement and naiveté as an amateur filmmaker, I got lost in the creative process and neglected to follow proper accreditation."
LaBeouf continued, "I was truly moved by his piece of work & I knew that it would make a poignant & relevant short. I apologize to all who assumed I wrote it. I deeply regret the manner in which these events have unfolded and want @danielclowes to know that I have a great respect for his work. I f**ked up."
So on Friday, LaBeouf made another big announcement via Twitter: He's retiring.
LaBeouf goes on to tell his fans, "My love goes out to those who have supported me" and then writes one last tweet -- "#stopcreating"
Do you think LaBeouf is serious about his retirement, or it's all just a ploy for sympathy given his plagiarism scandal? Sound off in the comments below...