Rob Kardashian Retweets Khloé's Subtle Jab At His Ex Adrienne Bailon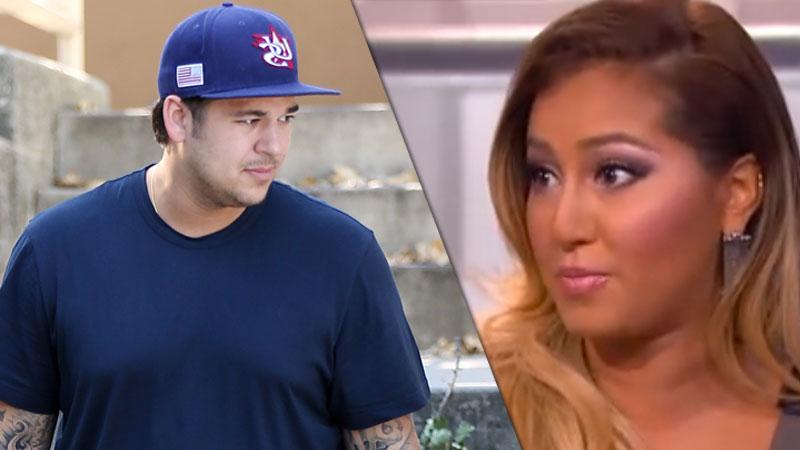 #FamilyFirst is right! Rob Kardashian finally addressed the scathing words his ex-girlfriend, Adrienne Bailon, has been saying about him. But did it in the most passive-aggressive way possible – by retweeting his big sister's tweet!
Khloé Kardashian had tweeted "FDB," which is a slang term that originated from rapper Young Dro's single. The initials stand for "F*** Dat B*tch."
Despite Khloé and Kim Kardashian both addressing Bailon's attacks with commentary via social media, the Arthur George designer said nothing else of the matter. As RadarOnline.com previously reported, Kim had tweeted, "Funny how she says being with a Kardashian hurt her career yet the only reason she has this article is bc she is talking about a Kardashian. So sad when people try to kick my brother when he is down #FamilyForever."
Article continues below advertisement
Rob's subtle jab at the 3LW singer comes one day after she slammed her former beau in the September issue of Latina magazine. In an interview she said, "He strategically planned things out so that he could cheat on me, and that to me was so disloyal."
But she didn't attack him only for his alleged disloyalty, she also went on to hate on the family name.
"To be stuck with that Kardashian label, that was so hurtful to me and to my career," she said.