'RHONJ' Real Estate Update! Kathy Wakile Reveals Details About The Dream Home She's Building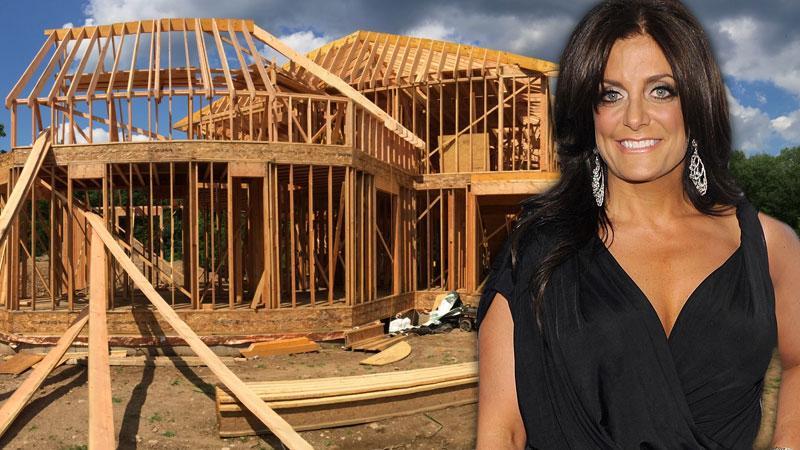 Article continues below advertisement
Because of the open floor plan design — all of the rooms will flow into one another – the former housewife won't be secluded from her guests when she's in her kitchen preparing for an evening meal, which is very important to the star.
Co-designing her new home with an architect, the Cannoli business owner made sure the kitchen was the "focal point" because families typically find themselves in that particular space.
"All the rooms lead to the kitchen because all roads lead to home, right? All roads lead to the kitchen."
Known for her cannolis and other desserts, the reality star will operate her business primarily out of her kitchen. She says she will develop new recipes in her own home, and those that she decides to add to her cookbook will eventually be produced elsewhere. But baking out of her own home adds a special quality to her work.
Article continues below advertisement
"I can legitimately say this is homemade," she said.
As for her husband, he'll be receiving his own "man cave" that he can escape to whenever he needs some peace and quiet!
"Every man needs his own," she quipped.
The Wakile family broke ground on its Italian countryside-style home in April and is hoping to have it be completed by Christmas. But she said she isn't in any rush because of how much she and her husband are enjoying the process.
As for her former co-stars, who are in deep water with their own real estate woes, Wakile said that she doesn't know what's really going on with so many rumors swirling around.
"I can't speculate on what's happening because there's a lot of rumors out there. I don't know what's true, what isn't true . . . but I can tell you that I couldn't be happier to build our home," she admitted.