Joe Gorga's Tenant Calls His Legal Tactics 'Acts Of Desperation'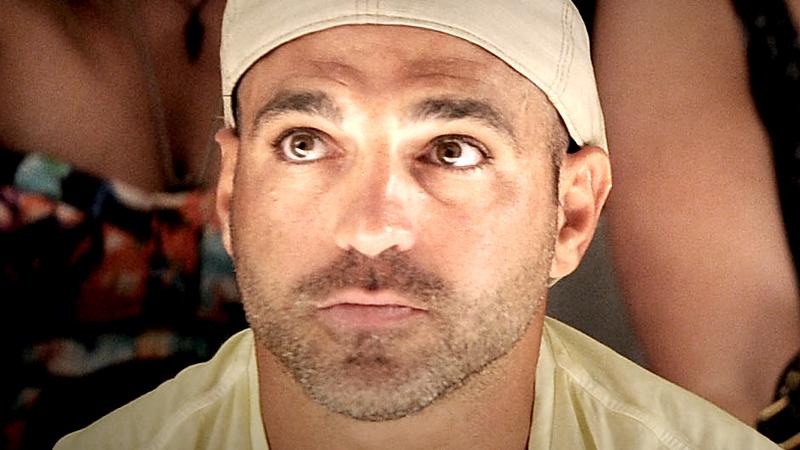 There's finally been a new resolution in Joe and Melissa Gorga's tenant eviction saga -- only the reality stars won't be too happy about it.
According to Kai Patterson, the man at the center of the digs debacle, tells RadarOnline.com exclusively that after a court hearing Thursday he handed over thousands of dollars more in back rent and won't be kicked out.
The Real Housewives of New Jersey stars originally complained that Patterson hadn't paid rent for three months and reneged on other purchase payments, a portion of the problem that has now been solved, after Patterson and Gorga, along with their attorneys, met with a New Jersey judge Thursday in private chambers.
Article continues below advertisement
The judge required Patterson to post the funds for April, May and June with the court, instead of giving them to Gorga, allowing him a 20-day stay in the property from July 14.
Since moving into the property in February, Patterson has complained about numerous repairs needed on the mansion, including leaks, busted water pipes, cracks, garbage dumped in the backyard, even beavers living in the walls!
Patterson claimed he put in $45,000 towards the monthly rent and purchase agreement to have the repairs made, which were never done by Gorga -- leaving him no choice but to stop paying rent to the TV couple.
"Withholding the rent was all that I could do to force Mr. Gorga to fix the property to enable me to enjoy what I paid to receive," Patterson said. "What decent individuals rent a property to anyone it its current conditions, refuse to make repairs, but still want to be paid?"
Article continues below advertisement
He added during the hearing, the judge did not discuss the purchase agreement, but Patterson says he won't be giving Gorga any more money to go toward buying the house until the damage is fixed.
"We are going to withhold the payments towards the purchase of the property until all items are repaired and ask the court to require all payments to be posted into the court until the repairs are made," Patterson said.
"As long as I pay the rent, I will not be evicted, and that I plan to do."
But Patterson insists he wants to buy the house.
"My goal is to purchase what I thought I was purchasing," he explained.
"I acquired the property for comfort, functionality, habitability and usability.
"The accouterments are what demand a high payment and if they don't work, there shouldn't be such a high payment."
When the repairs got to a near-uninhabitable level, Patterson got his own home inspection report that still uncovered a litany of issues that needed immediate attention.
Article continues below advertisement
Only Gorga, Patterson claims, told the judge he knew nothing of any repairs until his tenant gave him the report.
"He said he didn't know that there were repairs needed until the inspection report," said Patterson.
"We are not talking about an individual who is the owner who might not understand the problems with the home. He was the builder! He knew everything put into the property and he failed to disclose it," he continued.
Patterson also alleges Teresa Giudice's told the court his tenant owed $100,000 for a pool design and construction, a project Patterson said he never approved.
"They tried to have a person come in to say they met me and I never saw them in my life!" he exclaimed.
"I've never seen a design, ever… and I haven't approved anything," he said, adding that Gorga also tried to subpoena his bank records, which the judge denied.
Article continues below advertisement
"And they tried to allege I took possession in September (2013) when that didn't work because I took possession in February."
Patterson says Gorga's legal tactics are simply smokescreens.
"These are all ploys because we understand the real issues. He needs the money," he said. "These are acts of desperation.
"I'm convinced he never intended to make repairs or they would have been made."
Now, he adds, Gorga told the judge he doesn't want to get rid of the 6-bedroom, 7-bath Montville manse they claimed to have already sold for $3.8 million last August.
"They represented in court they no longer want to sell the house, which I believe is a result of knowing how much it will cost to fix the property," Patterson said.
Another hearing has been scheduled for Aug. 4.