Exclusive
Teresa Giudice's BIG Lie: Melissa Gorga Doesn't Have A Deal With Radar To Leak Stories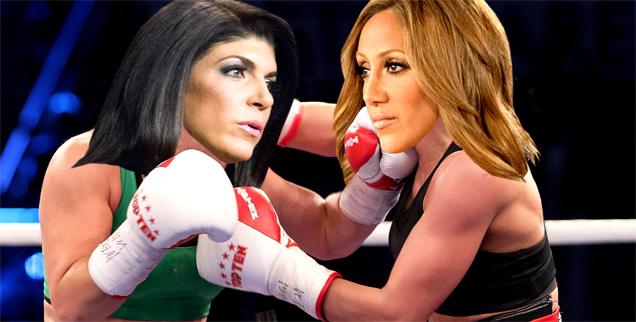 RadarOnline.com got dragged into Teresa Giudice and Melissa Gorga's bitter family feud during part one of the Real Housewives Of New Jersey reunion special on Sunday night, when Teresa accused her sister-in-law of having a "contract" with this website to sell stories.
"They won't publish anything bad about her Melissa," Teresa told her fellow housewives, adding: "Another blogger said they had the inside scoop and I said, 'Can I please put it out there?'"
Article continues below advertisement
Teresa also told Bravolebrity Andy Cohen that in exchange, Radar does not publish any negative stories about Melissa as long as we kept getting dirt on Teresa.
It's all not true, Radar's Editor in Chief Dylan Howard said on Monday.
"Melissa has never sold a story to RadarOnline.com. There is no contract, agreement or deal to provide sweetheart coverage about Melissa," Howard said.
"It's a complete fabrication. Perhaps Teresa was given some wrong information, but we're happy to set the record straight for Teresa, Melissa, the other Housewives and all the fans of New Jersey."
This is not the first time a Housewife has been accused of selling stories to Radar: In February last year, Adrienne Maloof fingered Lisa Vanderpump as selling information for $25,000.
"I've never sold a story!" Lisa adamantly said during the season two reunion, a fact this website later confirmed.
Now, it begs the question: Will Teresa apologize to Melissa given the record has been set straight? Weigh in with your thoughts in the comments below.