Exclusive
Melissa & Joe Gorga 'Too Broke' To Make Their Mortgage Payments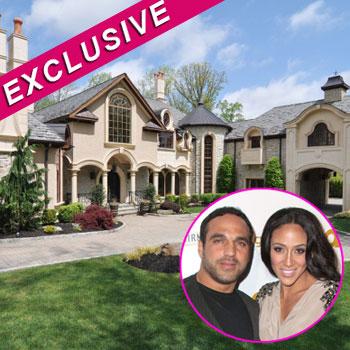 Article continues below advertisement
"They are portraying a life they that they really didn't live prior to the show. Melissa likes to drop name brands now and has become very arrogant. Joe loves the fact that Joe Giudice has financial issues, yet he's in the same boat!"
According to the insider, before Melissa and Joe were signed to appear on the hit Bravo show, they were living in a more modest half-million dollar 3-bedroom, 2-bathroom home — but decided to move into the Montville Township mansion to fit in with the other wealthy cast members, which they've now listed for $3.8 million.
"Joe built the house as a spec home, hoping to find a buyer. As a builder, he got an interest free loan for a period of time in which he was to sell the house," the source said.
"When his wife was hired for RHONJ, the Gorgas decided to abandon their home and move in to give themselves an appearance of wealth that they don't really have."
Season four of Real Housewives of New Jersey just began airing, and Melissa and her husband Joe are already at the center of the drama, but there's no word yet whether the couple will sign on for a fifth season.