Kathy Wakile: Giudices & Gorgas Need Better Communication Methods Than 'Physical & Verbal Abuse'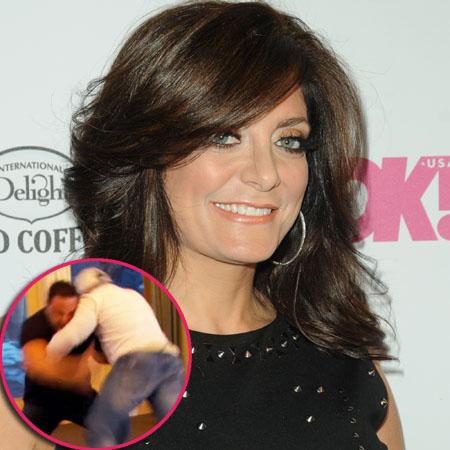 Article continues below advertisement
"When you are asked to help and then told to butt out, it is hard for anyone to gauge when to say what!" Kathy reasoned. "Correct me if I'm wrong, but I was invited on this weekend retreat, wasn't I?"
Kathy wrote that "when the fight between the Joes broke out, we all did what we could to break the fight up" stressing that "family arguments should never get escalated to this level!"
She admitted that "sometimes our pent up emotions just take control, and before we know it, the situation has gotten away from us," as it did on Sunday's show.
With Teresa and her brother calling a détente after the hysterics, Kathy said that it's time to let go and move on.
She wrote, "Love and passion are two of the things that we the Guidices, the Gorgas, the Manzos, the Lauritas, and the Wakiles (and I think many of our viewers) have in common!"
The Real Housewives of New Jersey airs Sunday on Bravo at 8/7c.