Malaysia Airlines Flight 17 Update: President Obama Says Evidence Indicates The Plane Was Shot Down By Russian-Backed Separatists – More To Come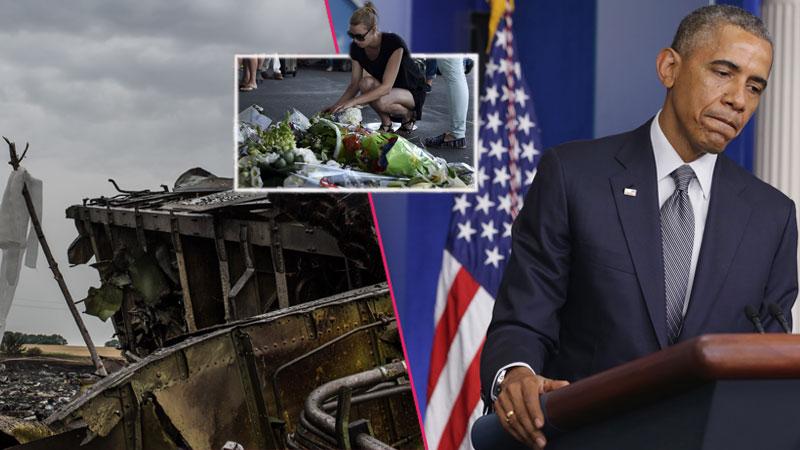 Article continues below advertisement
The president also called for a cease-fire while a full investigation takes place.
An unnamed U.S. defense official spoke to USA Today about the precarious situation, stating that the group responsible downed the plane using a sophisticated missile from inside Ukraine.
"This was a global tragedy," Obama said. "An Asian airliner was destroyed in European skies filled with citizens from many countries, so there has to be a credible international investigation into what happened."
As RadarOnline.com previously reported, Malaysia Airlines has confirmed the following nationalities of the victims:
Netherlands: 173
Malaysia: 44
Australia: 27
Indonesia: 12
United Kingdom: 9
Germany: 4
Belgium: 4
Philippines: 3
Canada: 1
Unknown: 20
A pro-Russian separatist commander boasted about shooting down the Boeing 777 — on social media, Radar reported Thursday.
After the plane was shot down, Igor Girkin, the self-proclaimed defense minister of the Donetsk People's Republic, relayed both a warning and a celebratory message through his VK.com account, Russia's version of Facebook.
"We did warn you — do not fly in our sky," he wrote.
Stay with Radar as details continue to emerge about the tragic loss of Flight MH17 . . .