Victims Identified In Flight MH17 Shot Down By Russian Rebels — 298 Dead, Including 80 Children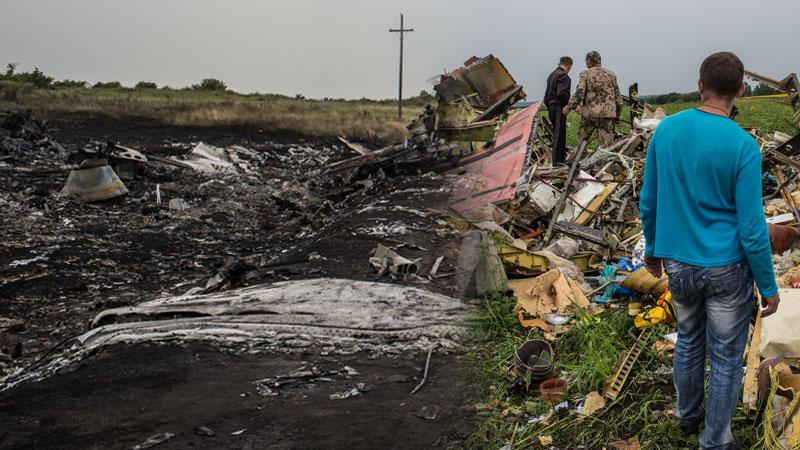 Malaysian Airlines Flight 17 carrying 298 people — including passengers and crew — was shot down with a missile on Thursday morning by pro-Russian rebels and RadarOnline.com has all the latest details, including names and backgrounds of those lost in the tragedy.
Among the casualties, the flight manifest reportedly included the names of at least 20 Americans, although U.S. officials have yet to confirm that any Americans were on the plane.
Article continues below advertisement
The Boeing 777 was headed to Kuala Lumpur from Amsterdam, with more than 170 Netherland natives onboard, when it flew over airspace near Ukraine in an area thought to be controlled by the Russian rebels and was shot down by a surface-to-air missile.
Finger pointing for the catastrophe is in full swing, with Russian President Vladimir Putin blaming Ukraine for the attack, while the Ukraine's security services said there were two intercepted phone conversations that proved rebels were responsible.
Malaysia Airlines has confirmed there were a total of 283 passengers and a crew of 15 on the flight, bringing the total number to 298 victims. There were no survivors.
At least 80 children and three infants were among those that perished.
According to reports, World Health Organization spokesperson Glenn Thomas, Dutch student Karlijn Keijzer who was studying in the United States, a Catholic nun from Australia and HIV and AIDS researchers were among the confirmed victims.
Article continues below advertisement
"This is a terrible loss to the global research community at a time when we were getting ready to welcome them to the World AIDS Conference in Melbourne to share the latest advances in the field," a spokesperson for the University of Melbourne said.
"The impact of this devastating loss will no doubt be felt among the global research community for years to come."
Malaysia Airlines has confirmed the following nationalities of the victims:
Netherlands: 173
Malaysia: 44
Australia: 27
Indonesia: 12
United Kingdom: 9
Germany: 4
Belgium: 4
Philippines: 3
Canada: 1
Unknown: 20
In a twist of fate, Sarah Moonen told ABC News her brother and a friend were bumped from the flight at the last minute, while two of their friends boarded.
"I felt bad for feeling good that my family hadn't been ruined and that my brother was alive," Moonen told the outlet in a telephone interview.
Article continues below advertisement
The White House issued a statement saying, "While we do not yet have all the facts, we do know that this incident occurred in the context of a crisis in Ukraine that is fueled by Russian support for the separatists, including through arms, materiel, and training. This incident only highlights the urgency with which we continue to urge Russia to immediately take concrete steps to de-escalate the situation in Ukraine and to support a sustainable cease-fire and path toward peace that the Ukrainian government has consistently put forward."
Australia's Prime Minister Tony Abbott also released a statement giving condolences to the victims.
"All I can say is that this would be the grimmest of grim mornings for the family and the loved ones of Australians on that plane. Our heart goes out to them, our prayers are with them and whatever assistance we humanly can offer we will because Australians stick by each other in times of trouble," he said.
Article continues below advertisement
"If it has been brought down by a missile that is an unspeakable crime and we should be filled with revulsion against anything that would do something horrible to innocent people."
As RadarOnline.com reported on Thursday, a pro-Russian separatist commander boasted about shooting down the Boeing 777 — on social media.
After the plane was shot down, Igor Girkin, the self-proclaimed defense minister of the Donetsk People's Republic, relayed both a warning and a celebratory message through his VK.com account, Russia's version of Facebook.