'Cries Every Day' – Kendra Wilkinson Avoids Throwing Out Hank Baskett For Kids' Sake But Still Won't Wear Her Wedding Ring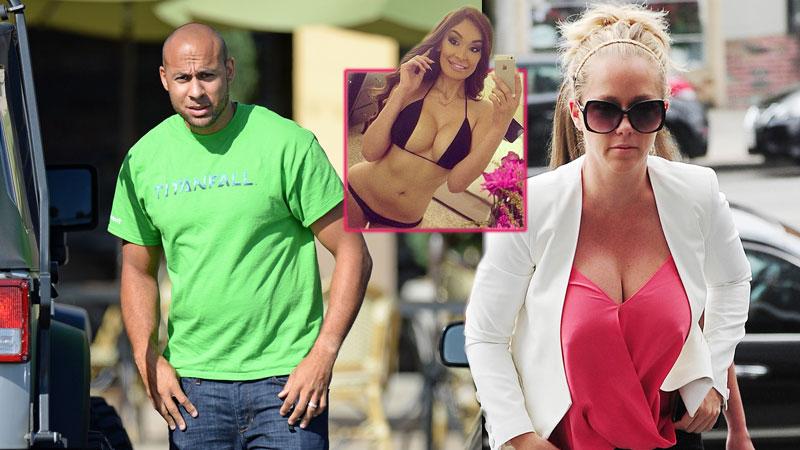 Since the scandal broke that Hank Baskett allegedly cheated on his wife, Kendra Wilkinson, with a transsexual model, the former Playboy playmate has avoided talking about her marital woes. But she has taken a silent stand – by removing her wedding ring.
The reality star, 29, is usually an open book, but a friend told People that Wilkinson "cries every day." The source also added that Wilkinson is avoiding making any decisions regarding her husband, 31, because she doesn't want to split up her family.
Article continues below advertisement
"She wanted to throw Hank out but couldn't because she is healing from giving birth and needs help with the kids," says the source.
The couple wed five years ago and have since had two kids together – Hank, 4, and relatively newborn Alijah, who was born in May.
A friend told People that the mom-of-two found out the news from a phone call right before the exposé.
"She confronted Hank, but he denied it until he found out that the woman took a lie detector test and had to admit it," the source said.
"She's feels so stupid walking around like her life was so perfect and that her marriage was so solid. She feels like such a fool."