Erasing Her Memory: Julia Roberts Tells Mom To Change Last Name She Shares With Late Sister Nancy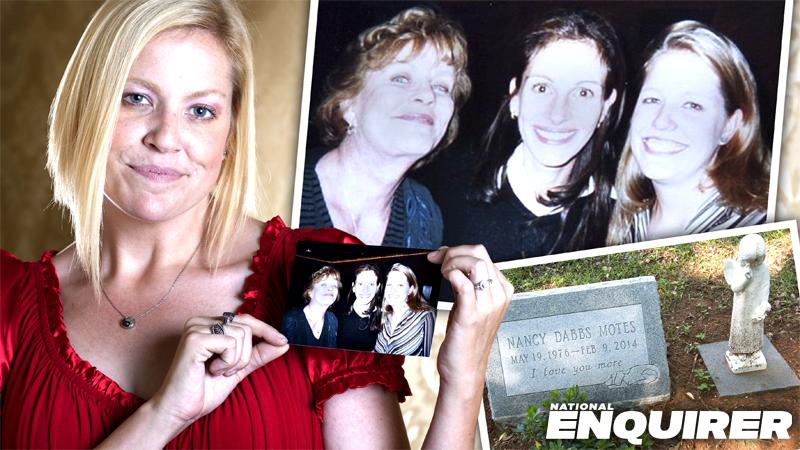 America's Sweetheart?
Just months before Nancy Motes committed suicide, the former Glee production assistant's half-sister, Julia Roberts, encouraged their mother, Betty Lou, 79, to legally drop her last name, Motes, The National ENQUIRER is exclusively reporting.
The December 2013 request was granted in April— two months after Nancy, 37, overdosed on prescription and nonprescription drugs in the bathtub of her Los Angeles home, leaving behind a suicide note blaming her sister for her depression.
Article continues below advertisement
"Julia wanted it so her mom could distance herself from not only her abusive ex-hubby Michael Motes, but also the memory of Nancy herself," a family insider tells The Enquirer.
As RadarOnline.com reported, Nancy's heartbroken fiancé, John Dilbeck, accused the Pretty Woman star, 46, of "bullying" her younger sister before her tragic death.
"Julia tormented Nancy about her weight and called her a fat failure," Dilbeck told The Daily Mail in March. "Nancy spiraled into a pit of depression and took her own life."
According to The Enquirer, Roberts' final insult to Nancy after her sudden death was when an ailing Betty Lou officially changed her last name back to her maiden name, Bredemus.
"If Nancy had known that Julia was insisting her mom change her name, it would have broken her heart," the insider continues.
Despite the ongoing drama, the star sibling is now resting in peace at the New Smyrna Cemetery in Georgia. In the exclusive photo seen here, her gravestone features the quote "I love you more."
"'I love you more' is what Nancy told her mom at the end of a conversation," the insider explains. "Betty Lou would say, 'I love you,' and Nancy would reply, 'I love you more, momma."