It's Here! Check Out Brand New 'Fifty Shades Of Grey' Preview (That Some Say Reeks Of Cheesiness!)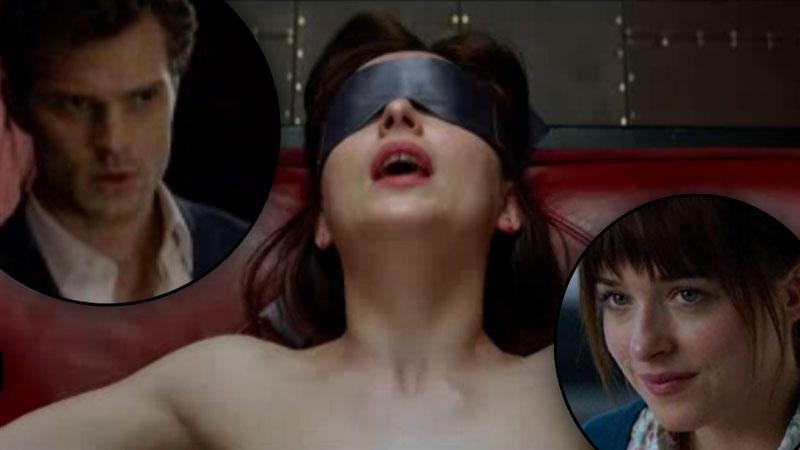 Article continues below advertisement
Dornan and Johnson appeared on TODAY Thursday, where the comely actress joked how show wouldn't want her famous parents, Miami Vice hunk Don Johnson and Working Girl's Melanie Griffith, watching the sexy sequences in the film adaptation of the bestseller.
Watch the video on RadarOnline.com:
youtube=https://www.youtube.com/watch?v=z4nJX8snP4s&w=853&h=480
"If it were them doing a sex-fueled movie, I wouldn't want them to see that," Johnson said, adding that filming the love scenes did not make for "a romantic situation" as one might suspect.
"It's more, like, technical and choreographed and less . . . it's more of a task."
Dornan, who famously replaced Charlie Hunnam in the film, laughed Johnson's assessment off, saying that "having trust" with the starlet eased the awkwardness of filming the hot-and-bothered scenes.
"We got ourselves into situations that don't feel that sort of natural, and they're not that easy, and you need to have the trust there."
The film, which features a remake of Beyoncé's 2003 smash "Crazy in Love," hits theaters Feb. 13, 2015.
Watch the video on RadarOnline.com: