Farrah Abraham Writing Erotic Romance Book, Claims It Will Outsell 'Fifty Shades Of Grey'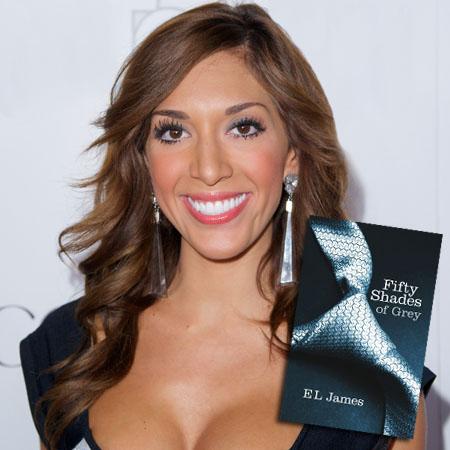 Former Teen Mom turned porn star, Farrah Abraham, has plans to author an erotic romance novel and thinks it will be good enough to rival top-seller Fifty Shades of Grey!
Bustling to keep a career going, Farrah already wrote a book called My Teenage Dream Ended and told Enstars in an interview on Sunday of her new book, "Fifty Shades of Grey is gonna have their money."
The phase is: "Going to give them a run for their money," but we assume that's what Farrah meant.
Article continues below advertisement
Also on the table for Farrah is a music career. Earlier this summer the single mother released a song called Finally Getting Up From Rock Bottom that was inspired by anti-bullying.
She also plans to open her own restaurant in Texas sometime in 2014 and says she's currently filming an MTV spin-off.
"I feel like a lot of celebrities have to deal with all that criticism and bullying and I figured why not make a song about it that my daughter would love too," she told the website.
"You can see me being on top of everything," she said of the show. "Fans are gonna see me be an adult whether a teen mom, that stigma, and so they'll just see how I am now."
As for the criticism the 22-year-old received for making a XXX adult film with porn star James Deen, Farrah says, "You know what, I just say thank you for watching it and hating it and making me who I am, because I am successful."