Farrah Abraham Reveals New Career Plan -- And It's NOT Porn!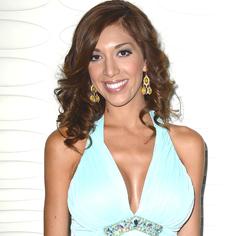 From the 'backdoor' to the morgue, Farrah Abraham is taking an unusual route on her quest for world domination.
Now, the Teen Mom turned porn star reveals, she's heading to the airwaves!
"I have been working on a SiriusXM radio show … " Farrah claimed during an interview at the EOTM Entrepreneurship Awards on August 4.
"And you know, other shows that you will be seeing on TV. So there's a lot going on in the works."
Article continues below advertisement
As Radar previously reported, Farrah is currently working on a docu-soap called Finding Farrah with Spinboi Films.
Farrah received the "Best Inspirational Literature Award" for her book My Teenage Dream Ended at the EOTM event, and she told reporters that she's only just begun her literary career.
"I am working on a new novel of mine," she told reporters.
Her dad, Mike Abraham, is also working on a book, as Radar has reported, and he plans to share his parenting tips with the world.