First Charlie, Now Dakota? Rumors Fly That Second 'Fifty Shades Of Grey' Star Is Finding Press Attention 'Tough'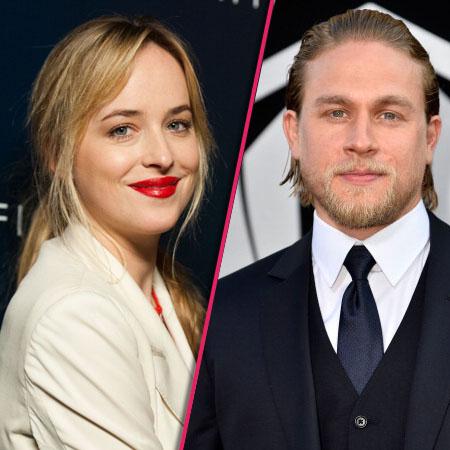 Hollywood is still reeling from Charlie Hunnam's abrupt departure from Fifty Shades of Grey, leaving the hotly anticipated movie without it's male lead just weeks before filming was set to begin.
One of the main reasons the Sons of Anarchy star is rumored to have walked is because he hated the sudden media attention that came with taking on the steamy role.
Now there are whispers that Dakota Johnson – the actress who signed up to play Anastasia Steele to Charlie's Christian Grey – is feeling the pressure too.
Article continues below advertisement
According to E! News, like the 33-year-old Brit, the young actress is struggling with the sudden change from being relatively unknown to one of Hollywood's most talked about young stars.
"Dakota is having a very hard time dealing with all the press," a source said. "When she first got the role it was way too much for her."
The 24-year-old daughter of actors Don Johnson and Melanie Griffith is apparently struggling because "everyone wants a piece of" her.
"It's been tough," the source told E! News.
While a rep for Dakota has yet to comment Tinsel Town is still abuzz about Charlie's shock exit from such a huge project that has a readymade fan base following the smash hit success of the E. L. James book series.
According to The Hollywood Reporter, insiders say the Sons Of Anarchy star's alleged over-the-top demands and personality conflicts with the creative team sparked the exit that has left the production in a crisis.
One name tipped to replace Charlie is former Calvin Klein model – and fellow Brit – Jamie Dornan.
Whoever signs on to be the new Christian Grey will have to have chemistry with Dakota. According to The Wrap: "Multiple sources stress that the filmmakers will build the rest of the cast around her rather than let the new Christian Grey dictate the ensemble."