'Storage Wars' Star Dave Hester Settles Wrongful Termination Lawsuit With A&E For Undisclosed Amount – Read The Documents!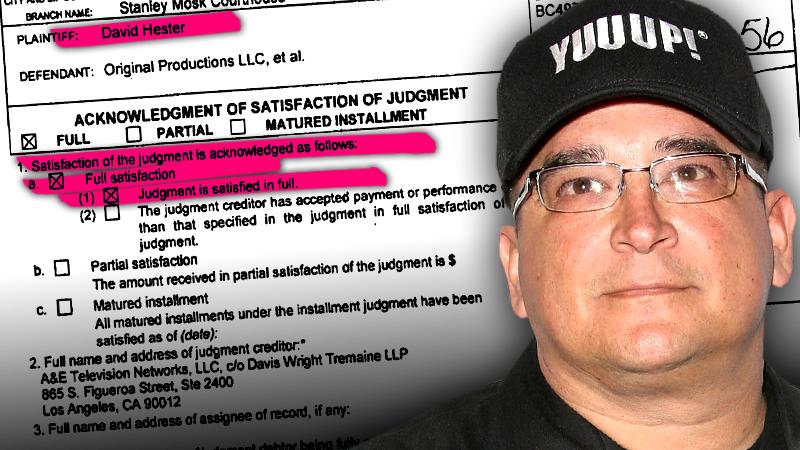 After going after the network that made him a star, Storage Wars star Dave Hester finally has settled his wrongful termination lawsuit against A&E, RadarOnline.com is reporting exclusively.
According to documents filed July 11, 2014, Hester settled with the network for an undisclosed amount. The settlement terms are also under seal.
"Judgment is satisfied in full," the documents read.
Article continues below advertisement
Hester sued A&E for wrongful termination after he alleged that the hit show was staged. As RadarOnline.com previously reported, the reality star, best known for his "yuuup" while bidding on storage lockers, claimed the show's producers filled lockers with valuable items before they were auctioned off to buyers, rigged the bidding and even paid for a female cast member's plastic surgery to add sex appeal to the show.
He claimed he was fired in retaliation only days after he aired his grievances to the production company executives. He originally sued for $750,000 in general and punitive damages.