Exclusive
Yuuup! Former 'Storage Wars' Star Attacks Show & Cast As Ratings Sink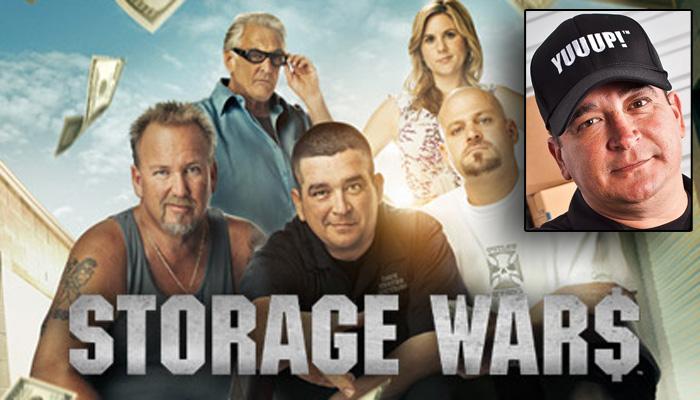 While A&E is touting its April ratings, one of its former stars is bashing the cable network and pointing out the numbers for Storage Wars are in steady decline.
Dave Hester, who is suing the network and the show's production company, is gleefully claiming the show has lost one million viewers in four weeks.
RadarOnline broke the news that Hester filed suit after the show effectively locked him out. He charges that the show is faked, with items planted in lockers to add dramatic effect.
Article continues below advertisement
More turmoil hit the show recently as auctioneers Dan and Laura Dotson have had their screen time cut back, and different auctioneers have been featured, as RadarOnline.com was also first to report.
Their absence was noted by one fan who tweeted: "why aren't dan n Laura on twitter saying what a great show they had this week, oh yea, they weren't in it."
Hester retweeted the message. But he has also been busy letting the world know the show's ratings are falling since he left.
While the network said in its press release that it was the top cable network in the 25-54 demographic and Storage Wars averaged 2.9 million viewers, Hester dug in to show the weekly decline.
He noted a week ago: "ratings: 2.35m viewers this week, 2.634m last week, 3.02m two weeks ago and 3.3m before that. Anybody else see a pattern here?"
And on Tuesday, he took time to rub it in a little more, asking: "Would any of the Storage Wars cast comment on the recent ratings DROP? Change the name to Storage Friends scamming the public for a paycheck."
Article continues below advertisement
Insiders have also noticed the pattern of the show's decline.
"The show is no longer the network's cash cow," one source told RadarOnline.com. "Duck Dynasty is the top show and that's the one they care most about.
"They've taken the Storage Wars franchise and created spinoffs but its not treated the way it used to be."
Hester's allegations of how the show is rigged included details of meetings with network and production show executives openly discussing it. The network has not denied that items were "seeded" in lockers on a regular basis.
And the Dotsons are fighting for their TV lives as A&E has cut them out of several episodes, with viewers just starting to see the results.