Exclusive
Radcliffe's Romance Kaput? Daniel's Girlfriend Of Two Years, Erin Darke, Is 'Upset' With The 'Harry Potter' Star, 'Expected More' From Him: 'She Feels Like She Isn't A Priority In His Life'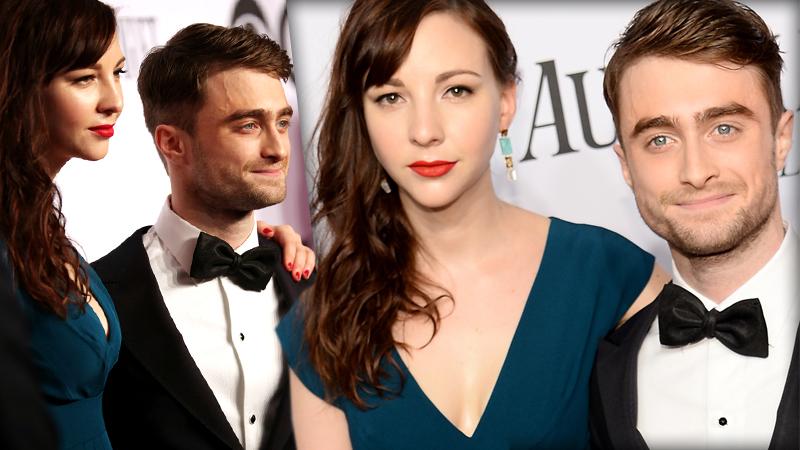 Daniel Radcliffe may be receiving accolades for his role in Broadway comedy The Cripple of Inishmaan, but offstage, he's not exactly earning rave reviews.
According to celebrity journalist Randy Jernigan, who's releasing a tell-all about the former Harry Potter star later this summer, Radcliffe's girlfriend of two years, Erin Darke, is upset that her actor beau is not more attentive.
"Right now, Daniel's career comes first, not romance and marriage," Jernigan — who spoke with 21 friends and colleagues close to the actor for his upcoming book— exclusively tells RadarOnline.com. "Erin was expecting more from him. She feels like she isn't a priority in his life."
Article continues below advertisement
Actress Darke, who met her man on the set of 2013 film Kill Your Darlings, was especially annoyed when Radcliffe called engagement rumors "absolute bollocks" in an interview with the Daily Beast in May, Jernigan claims.
"They're not engaged, but when he scoffed at the idea of marriage to the reporter, she was offended," the author explains. "It made her feel like she wasn't important to him."
With the British star's plans to hang out with friends in London after his stint on Broadway ends later this month, the relationship seems to be petering out, Jernigan says.
"It seems that when Daniel's finished with Inishmaan, he's leaving Erin behind," the journalist believes of the 29-year-old New Yorker.
"Daniel does want marriage and kids someday, but he's only 24 right now," Jernigan says. "He loves children, but right now, it just isn't his time."
Radcliffe's next step? He'll be filming Judd Apatow's film Trainwreck and 2015 drama Brooklyn Bridge, in addition to promoting upcoming horror flick Horns.
Jernigan's juicy read will hit bookstores in August.