Daniel Radcliffe Conjures Up Huge Box Office For 'The Woman In Black'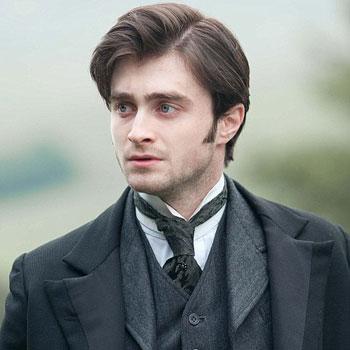 Proving he doesn't need his Harry Potter eyeglasses to see a hit script when he's offered one, Daniel Radcliffe has scored huge with his new movie, The Woman in Black.
The thriller was expected to bring in a respectable $14 million in its opening weekend, but is now on track to sell $20 million worth of tickets.
SET PHOTOS: Harry Potter And The Deathly Hallows
It is being just barely edged out by Chronicle, with $21 million, in the box office bowl this weekend.
Article continues below advertisement
Last weekend's number one film, The Grey slipped to third place.
RELATED STORIES: