Sad Anniversary: Cory Monteith's Father Shares His Feelings One Year After Glee Star's Drug And Alcohol Overdose Death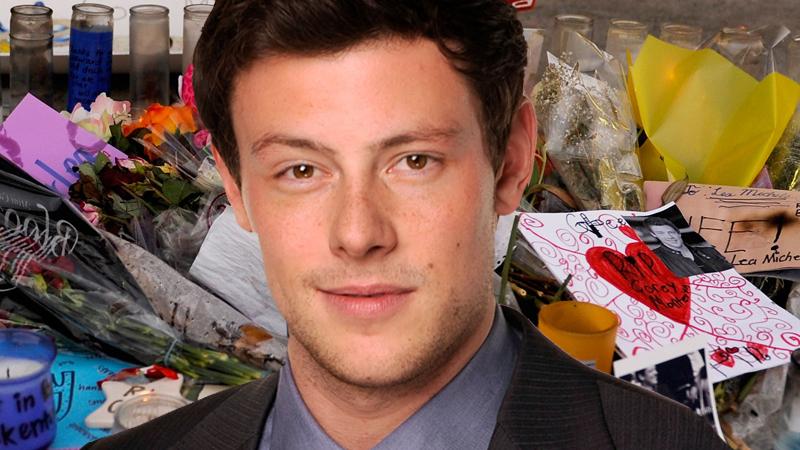 Cory Motheith's father is speaking out about his grief to mark the one year anniversary of the Glee star's death from a drug overdose at age 31.
"I still miss him very much and I still have the empty feeling inside," Joe Moneith told ET Canada's Rick Campanelli.
On Sunday, fans and Monteith's fellow Glee cast members, including girlfriend Lea Michele, are expected to remember the sad day, July 13, when the actor who had such promise died in his Vancouver, Canada hotel room from a toxic combination of heroin and alcohol.
Article continues below advertisement
But Cory's dad has already spoken out and prefers to recall the good times.
"Cory was a likeable young man and if he was in the room, you'd be smiling," Joe said. "He enjoyed life. That's why I was so shocked about the outcome of everything."
But Joe admitted that last year, he was not informed of the funeral plans because he'd been estranged from his actor son. "I didn't get to go to his viewing, which, it would have meant a lot," he told ET Canada.
Meanwhile, he's giving Michele all his best wishes as she moves on in life. As RadarOnline.com readers know, the Glee actress is now dating model Matthew Paetz, who is rumored to have worked as an escort.
"She's a beautiful young woman, she's just getting to the top of her career and I don't expect her to go out and do it alone," Joe said of Michele. "She should enjoy life. She had a good time when she was with Cory, from what I understand, but life's gotta go on."