Exclusive
'Crushed' Lea Michele Makes Somber Pilgrimage To Hotel Where Cory Monteith Died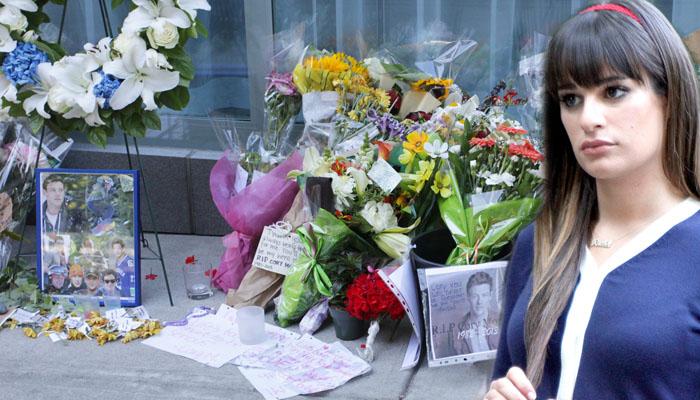 Article continues below advertisement
"I saw Lea about an hour after the family saw the body at the hospital," eyewitness Rik Feydick tells Radar. "There were two huge SUVs out front and Lea was in the back seat of one, sitting between two bodyguards. She was wearing her signature huge black shades."
"Lea never got out of the vehicle," Feydick reveals, but she stayed parked in front of the memorial for five to seven minutes.
When Feydick approached the vehicle, "I saw her in the backseat," he says, adding she looked "crushed." The SUVs soon peeled out once they realized they were being watched.
Feydick says, "They were driving crazy."
Feydick, a photographer, had been friends with Cory for years and even did several shoots for the Glee star. But in recent months, Cory had grown distant.
"He'd become a little more evasive with me and now I think I know why," Feydick says.
When the two met up early during Cory's fatal Vancouver stay, Feydick says, "Cory asked me to give him some space. He didn't want a lot of people to know he was up there. So that's what I did. Now I'm wishing I didn't."