Cory Monteith Official Cause Of Death: Heroin And Alcohol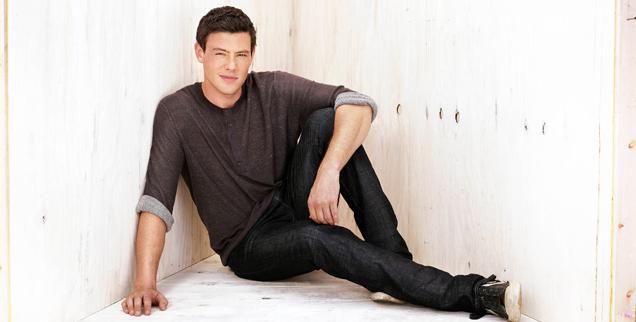 Glee star Cory Monteith died from a mixture of heroin and alcohol, authorities announced Tuesday.
It was a sad ending for a star who battled the demons of drug addiction for years, often candidly discussing his struggle. He had been in rehab earlier this year.
Barbara McLintock, Coroner for BC Coroners Service announced: "We do now have a cause of death in the tragic death of Cory Monteith and that cause of death was a mixed drug toxicity and it involves heroin primarily and also alcohol." She added that there was nothing beyond the overdose being a "sad and tragic accident." Foul play had been ruled out earlier.
Article continues below advertisement
The sudden and sad death of the 31-year-old star occurred at the Fairmont Pacific Rim Hotel on July 13 in Vancouver.
The coroner added: "That's really all the information we have at this point. The coroner's investigation is continuing. Mr. Monteith's family is of course aware of the circumstances of his death.
"We should also say at this point, there's absolutely nothing at this point, no evidence to suggest this is anything other than the most sad and tragic accident."
The shocking result comes in the wake of friends and family expressing strong opinions that Monteith was clean and sober, had beaten his addictions and spent his last days in Vancouver with no sign of using drugs. That caused his death to become even more mysterious and now the secret of how he managed to lead a double life and keep his drug use hidden from everyone will surely be examined by those close to him.
Article continues below advertisement
Monteith died as his career and personal life seemed to both be filled with joy and a golden future. In love with costar Lea Michele, he planned to move in with her shortly.
Lea, beyond distraught over Cory's death, stuck by him during his dark times earlier this year.
Monteith, 31, entered rehab in April of this year. He was always honest about his struggle with addiction and gave interview about his dark past of drug use.
"I'm lucky to be alive," Monteith told Parade in June, 2011 after admitting he had indulged in "anything and everything, as much as possible."
But as RadarOnline.com reported exclusively Cory's final days seemed to show no trace of a drug relapse. He attended AA meetings in Vancouver on a regular basis when he returned. So the fact that he relapsed into heroin has shocked everyone close to him. As RadarOnline.com reported earlier he also used cocaine and ecstasy in the past.
Article continues below advertisement
"Cory went to AA meetings when he got to Vancouver with some friends of his and mine," a friend of Cory's told RadarOnline.com exclusively. "They have attended AA meetings in the past together.
"Some friends Cory had in the past were definitely trouble, but no one socializes with them anymore," according to the source. "Everyone in his circle in Vancouver is pretty settled down, representing charities to help kids and doing their part to give back to kids and the area."
And although Cory spent his last night alive at Portside bar with friends, the source, who was there, insists he was not drinking. "It is so tragic that he is being portrayed as drinking heavily," the source says, "as it wasn't apparent he was intoxicated at all."
When Cory left the Portside bar he went to the Roxy nightclub but the source says that was also uneventful. But at some point back in his room he served himself the fatal cocktail, with heroin being primarily responsible for his death.
youtube=https://www.youtube.com/watch?v=TkiyUG6MsrA&w=560&h=315