Cory Monteith Took Fatal Dose Of Heroin Alone; Cops Questioned 3 People With Him Shortly Before Death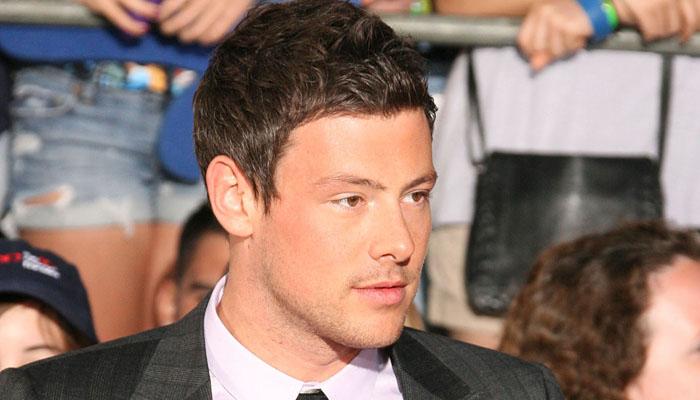 On the heels of the shocking news that Cory Monteith died of a heroin and alcohol overdose, the Vancouver Police Department held a press conference Tuesday afternoon about their investigation and revealed several additional bombshells about Cory's death.
"Mr. Monteith was alone in his hotel room when he died," a VPD spokesperson said. "He took the heroin when he was alone by himself."
Cory was, however, with three individuals at Vancouver's Fairmont Pacific Rim Hotel earlier in the night, and VPD revealed that the group -- two women and one man -- were all questioned by police. "They were all cooperative," the rep said.
Article continues below advertisement
No arrests were made.
After leaving the group, Cory returned to his room at the Hotel at 2:15 am on July 13, and subsequently made the decision that would end his young life. His body was found the next day when he missed his noon checkout.
"There was no sign of anything suspicious or out of the ordinary," the rep said. But although cops initially denied it, "there was evidence in the room that was consistent with a drug overdose."
"I won't go into specifics about what was in the room, but that was our investigators' initial finding, that they believed it was a drug overdose" the police rep said.
Deciding to err on the side of caution, they did not initially tell the public that they believed drugs to be the cause of death. "It was the opinion of the investigators that it was a drug overdose, but we didn't want to speculate," said the rep.
Article continues below advertisement
"The last thing we would want to do is speculate a drug overdose and then have that not be the case."
One reporter asked if recent news of "bad batches" of heroin in the city could be linked to Cory's death, but VPD said the coroner will be able to answer that further.
The VPD investigation is concluded, the rep said, and police will not be investigating any further. When a member of the audience, clearly agitated, asked if that meant the man or woman who supplied Cory with the drugs that killed him would "get away with it," the VPD rep insisted, "There's an inherent risk when you're using illicit drugs, and there's nothing legally as far as we can see that would cause us to investigate further."
The rest of the investigation will be handled by the Coroner's Office.