Lea Michele On Coping With Cory Monteith's Death: 'You Have To Be Very Strong To Come Out Of This Alive'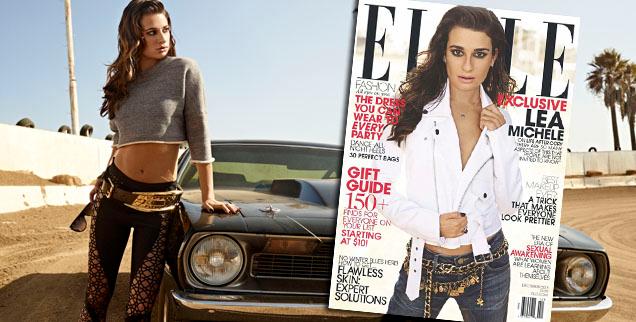 Almost four months since Lea Michele tragically lost her boyfriend Cory Monteith, the actress has opened up on the heart-breaking days immediately after his death, RadarOnline.com has learned.
In ELLE's December issue, the Glee star reveals that Kate Hudson was her pillar of strength after the tragic death of her beau and also invited her home to stay at her home.
"I called her and said, I don't know where I'm going to go because my house is swarmed with reporters," 27-year-old Michele reveals in the issue about Hudson. "She was like, 'Oh, you're going to stay at my house.' Like it was nothing."
Article continues below advertisement
Hudson also opened up her home to Michele's extended family. "She let my family stay there, and any of my friends. She made sure that in the refrigerator were my favorite juices," Michele says. "I'll never really be able to thank her, truly, for what she did for me."
Monteith died in July at the age of 31 from a "mixed drug toxicity" consisting of heroin and alcohol, and its something Michele continues to deal with every day.
"Now that I'm in this position, you can choose to rise, which is what I'm going to try to do," Michele admits.
"It's very hard and you have to be very strong to come out of this alive, but I think by doing the best for myself, by showing that you don't have to lose yourself, maybe someone else will feel some sort of strength or comfort."
She continues: "I know that Cory would want nothing more than for me to take this situation and use it to help people. I don't know if I will. I don't know how."