Pregnant Former Escort Dishes On 'Toxic' Interactions With Ben Stein, Says She Doesn't 'Want Him To Continue To Do This To Women'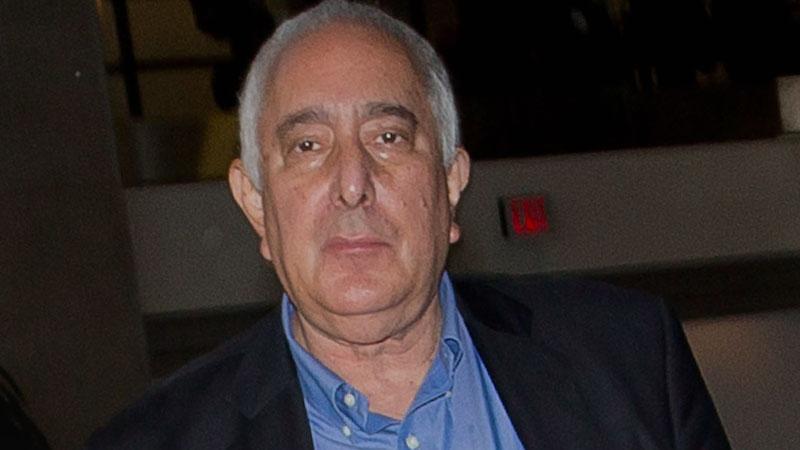 Ben Stein's libido has reared its' ugly head yet again.
A 24-year-old Grand Rapids, Michigan woman, recounting her experience with the celebrity, described the 69-year-old's antics as "unhealthy and toxic behavior that needs to be exposed," adding that she doesn't "want him to continue to do this to women," as his patterns involve "much more than sexting, cyber-escorting or being a sugar daddy."
The NY Post spoke with Tanya Ma, an escort-turned-performance artist who first crossed paths with the Ferris Bueller's Day Off star at San Francisco International Airport, describing her in his blog on the American Spector as "a stunningly beautiful, absolute knockout young Eurasian woman."
Article continues below advertisement
Ma said when she initially made the Win Ben Stein's Money star's acquaintance, "He said he'd read my blog, and I gave him my contact information.
"We texted for about four months, then he asked me to send him pictures. He said he was very captivated and he just wanted to remember me. After a while, he started asking for more racy photos."
Stein said he was sending Ma, who's currently four-and-a-half months pregnant, money.
Ma said that Stein, earlier this month, made overtures "to place me in a hotel near" his Los Angeles home, at which point things began "to get weird."
She told the paper, "The day before I was supposed to meet him, he texted me, 'When you get here i want to hug and kiss you. I understand you don't want to f**k me. But i want to touch you and kiss you.'"
Feeling uneasy, Ma said she responded to him, via text, "Ben, you may hug me and feel my baby bump, but anything more is too much for me. I'm not your girlfriend. Can't we simply enjoy a conversation and meal? I'm pregnant."
Article continues below advertisement
Ma said the married Stein — who acknowledged to her, his wife's awareness and acceptance of the unusual arrangement — responded in telling her, "Your note hurts my feelings. Insulting. Shows zero appreciation."
Stein, responding to the paper regarding Ma's gripes, distanced himself from the expectant mother.
"She is a person I have only met for less than five minutes at an airport," Stein said of Ma. "I have never touched her, I have never had any sexual contact with her."
Stein acknowledged sending "thousands" her way, and said he "should get a medal" for helping her in her time kid need after she "appealed to him for money."
Saying that Ma's rancor with him is "because she wanted more money," Stein said he "didn't expect anything from her" sexually when they were slated to meet.
"Hugging and kissing doesn't mean I wanted to f**k her. I said that explicitly in my text. When is it wrong to hug people?" he said. "Here's the real story: Ben Stein has never had any criminal charge or any ethical blemish in his life, she tells him a sob story, he helps her out to the amount of thousands, she said she's going to have a baby and the father of the baby wasn't going to help her out."
As we previously reported, this isn't the first time the married Stein has been linked to unusual communications with women via text, as he was linked to a San Francisco woman in a similar capacity earlier this month.