Exclusive
What Marriage Rift? Inside Ben & Jen's 'Low Key' Anniversary Meal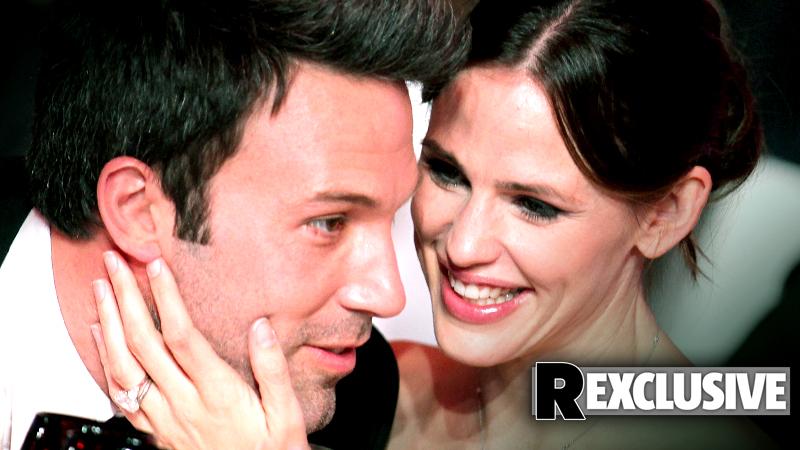 What marriage meltdown? Ben Affleck and Jennifer Garner are putting rift rumors to rest amid the actor's recent gambling spree by reuniting to celebrate a huge milestone in their relationship. Last weekend, the couple spent a relaxing evening together at a Detroit restaurant to toast nine years of married life, and only RadarOnline.com has all the exclusive details.
Despite their megawatt star status, the twosome blended in at Bistro 82 in Royal Oak, Michigan, during a Sunday evening meal on June 29.
Article continues below advertisement
"They were very low key," restaurant rep Justin Near told RadarOnline.com of their visit on the same day as they tied the knot in 2005. "They were dressed very casually, just like anyone else at the restaurant."
The Afflecks came in early, around 6 p.m. Making no effort to avoid the crowd, they didn't appear to mind the double-takes from the locals.
"They came in before the big rush," Near added. "The restaurant was just filling up.
"They actually had a window seat with big banana curtains open to the street. So people walking by got a big surprise to see them in the window."
The 41-year-old father of three has been shooting Batman vs. Superman: Dawn of Justice in Motor City since earlier this year. In his time off, he's been spotted engaging in some high roller poker, as RadarOnline.com has reported.
But forget the dealer. While Affleck's wife was in town, the only tips he handed out were to his waiter.
Article continues below advertisement
"They had a great bottle of wine and had a good time with the staff. He's pretty well known for leaving fantastic tips so this was no different," added Near, who wouldn't divulge Affleck's big tipper amount.
And getting into the Batsuit was the last thing on his mind.
"Ben ordered the steak and fries," Near said. "He even said the fries were the best he's ever had.
Meanwhile Garner kept her celebratory cuisine on the lighter side.
"She had oysters and a salad," Near continued. "And they were joking around with the staff."
All in all, the happy pair was very much the loved-up couple.
"They were sharing everything," Near revealed.