Exclusive
Cheaters To Parents? The Truth Behind Ashton Kutcher & Mila Kunis' Relationship — PLUS How Demi Moore Is Coping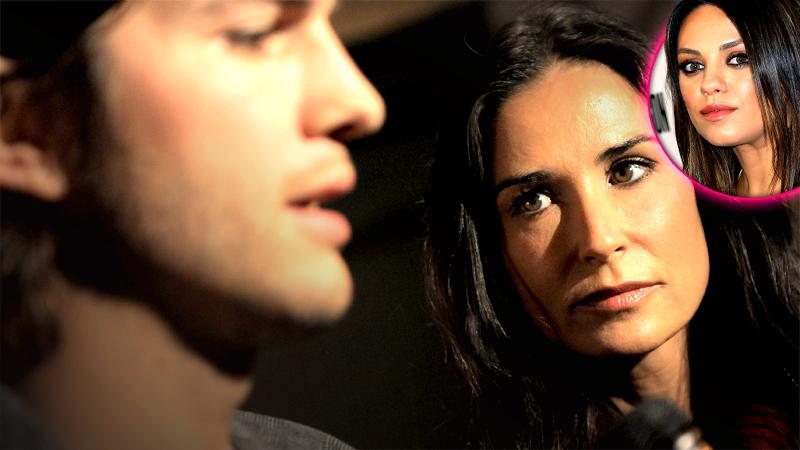 When Ashton Kutcher became a couple with Mila Kunis in 2012, only a few short months after Demi Moore filed for divorce, there was speculation the couple had started their relationship before he ended things with Moore. But now that the couple are about to become young parents, an insider is speaking out to RadarOnline.com to confirm that the rumors were false and that they did not begin their relationship as adulterers — but that doesn't mean Moore was happy with their quick hookup.
Article continues below advertisement
After Kutcher was caught cheating on Moore on their sixth wedding anniversary in 2012, and his loving father and husband image turned into bad boy overnight, "Demi was crushed and felt betrayed," a source very close to the situation tells Radar exclusively.
When he hooked up so quickly with Kunis it seemed suspicious, even though they had known each other for 16 years when filming "That 70's Show" together.
But now the source confirms, "Mila had nothing to do with Ashton and Demi Moore's divorce because Ashton and Mila NEVER had any romantic involvement until after he was done with Demi."
"When Mila met Ashton she was 14 years old. She was just a little girl and for many years Ashton was a big brother to her. As they got older, he became her best friend. Demi knew this going into the relationship," the source explains.
Article continues below advertisement
"Ashton and Mila never saw this coming," the source continues. "They were best friends their whole lives. They came into fame together. Ashton helped Mila through the Macaulay Culkin breakup. He was always there for her."
"This is the first time for either of them that a relationship has come out of a friendship. They feel that they are soul partners and that fate brought them together," says the source.
Kutcher and Kunis are now engaged and they are expecting their first child together later this summer.