He's A Party Animal! Ashton Kutcher Tears Up The Dance Floor At Indian Wedding Party – WATCH Him Get His Groove On!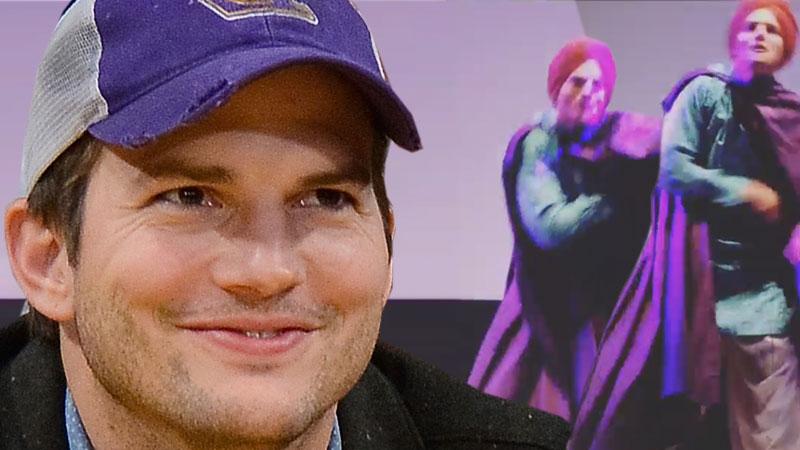 If this wedding is any indication of what Ashton Kutcher's and Mila Kunis' nuptials will be like, then it will be the party of the year!
The Two and a Half Men star and his fiancé dressed in traditional Indian garb while attending a friend's wedding in Italy. But while pregnant Kunis relaxed on the sidelines, Kutcher tore up the dance floor by participating in some Bollywood-style dancing.
It looks like the soon-to-be dad had a ball on the dance floor and even stepped it up a notch when he found himself a professional dancing partner. The red-haired dancer sashayed and twirled with Kutcher across the stage much to the delight of the crowd.
Article continues below advertisement
But the dancing duo might have had a little too much fun showing off because the mystery dancer suffered a nip slip after the That 70s Show star lifted her up and spun her around!
Watch the videos below to see Kutcher get down!