Exclusive
Amanda Knox Caught In Alleged Cocaine Scandal — Will Drug Allegations Crush Her Bid For An Appeal In Meredith Kercher Murder Case?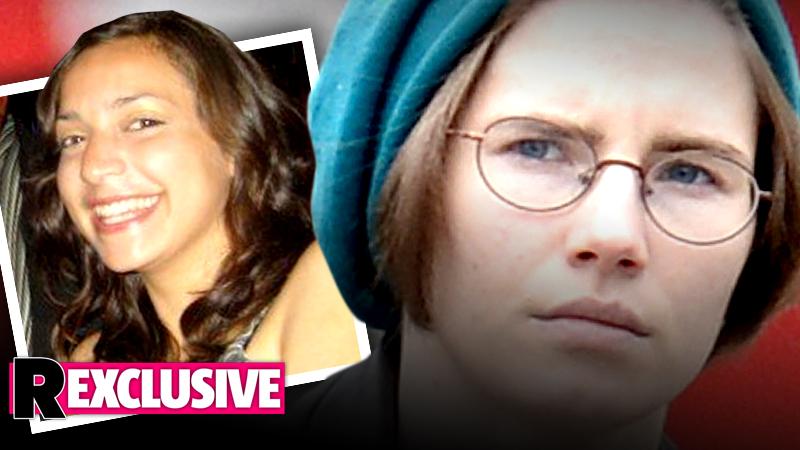 Six months after Amanda Knox was found guilty of murder yet again, RadarOnline.com has exclusively learned that new information could derail her promise to fight the charges "to the very end." Accused by Italian prosecutors of killing her roommate, British exchange student Meredith Kercher in a drug-fueled frenzy, Knox has reportedly been linked to local cocaine dealers by Italian authorities! Could this send her to jail once and for all?
Article continues below advertisement
Knox was arrested back in 2007 after the Nov. 1 murder of her Perugia, Italy, roommate, Kercher. Knox's boyfriend Raffaele Sollecito and an alleged local drug dealer and petty thief, Rudy Guede, were also charged with the crime.
Guede took a fast track trial, and was subsequently sentenced to 30 years. (His term was later reduced to 16 years.) But Knox and Sollecito were subjected to a media circus of a trial that saw several hypotheses floated by the prosecution.
One of these was the claim, by lead prosecutor Giuliano Mignini, that they killed Kercher "under the fumes of drugs and alcohol."
Sollecito's own attorney, Luca Maori, admitted in his own closing statements that his client had "sporadic use of drugs, but only and exclusively of hashish," which he said calmed Sollecito. Maori insisted, "other drugs, such as cocaine … Induce a state of excitement that could lead to gratuitous violence. But to the proceedings, there is no evidence that purports to affirm Raffaele's use of cocaine. Someone else used cocaine."
Article continues below advertisement
Just who that might have been was called into question again two years later, as the former lovers languished in jail, when local news media reported that a cocaine ring in Perugia had been uncovered thanks to information police found on Knox's seized cellphone.
On January 14, 2011, Terni magazine reported that a local man had been sentenced to two years and eight months for dealing cocaine, and that "The police found the pusher after discovering his number in the list of numbers Amanda stored on her phone. Calls between the two devices occurred in the days before and after the murder of Kercher…"
Terni claimed that the information on Knox's phone lead to the discovery of a "drug ring for university students and professionals," overseen by a man listed on Knox's phone and two other men.
According to the magazine's report, as well as a subsequent article in local newspaper il Giornale dell'Umbria, a police report attached to the defendant's file that stated that "in the course of the investigation regarding the criminal proceedings 9066/07 Kercher's murder they discovered that an Italin person … From time to time replenished Amanda Knox's narcotic substances, as well as having allegedly had with her the relationship of a sexual nature."
Article continues below advertisement
Knox never commented on those reports, but readily admitted to her acquaintance with alleged thief and accused drug dealer Guede. Throughout the trial, multiple witnesses gave statements accusing him of frequent public intoxication and the use of "narcotic substances," including "cocaine."
He and Knox reportedly spent time together at Le Chic nightclub, where she worked, and at the home she shared with Kercher, where he visited the group of boys that lived downstairs from them at the house.
At the same time, Knox's bank statements show, she was bleeding cash at an alarmingly high rate.
Knox's transaction history from WaMu bank in the summer of 2007 — obtained by RadarOnline.com — shows she spent roughly $638 in Seattle in the month of July before leaving for Italy. In August, her spending skyrocketed to $2,765.33. That time did include travel to Germany, but still clocked in at nearly four times the $750 per month the local Umbra study abroad programs advises students to budget for typical expenses while abroad.
Article continues below advertisement
READ The Bank Statements That Show Her Shocking Cash Flow
In September, she took out $2,452.60 from European ATMs, generally taking out in excess of $300 in cash each time. And in October, she took out $1,637.25, all in cash. In the first week of the month alone, she withdrew more than $700. Sollecito also reportedly had only around $50 in his bank account at the time of the murders.
Where did their money go? At the time, Knox was living a largely nocturnal lifestyle. As an employee at Le Chic nightclub, she worked every night from 9:30 p.m. on. Her schedule would later be cut to 10 p.m. on and then only two days a week — Tuesdays and Thursdays, but she still remained a mainstay of the Perugia party circuit until she met Sollecito.
Together, the two admittedly dabbled in the use of marijuana, which became a central issue both during the 2007-2009 trial, and the later appeal.
Even as recently as the December 2013 re-trial closing statements, Kercher family attorney Vieri Enrico Faviani told the court, "We have seen that all of this happened… in conjunction with taking drugs."
And Knox herself has admitted, "Around out house, marijuana was as common as pasta."
Now, with the appeal process and potential extradition looming, that admission and her alleged connections to harder drugs could become her Achilles heel, sending her to jail for the rest of her life.