Alix Tichelman Faces Judge In Google Exec's Death & Other New Developments FLAGS: video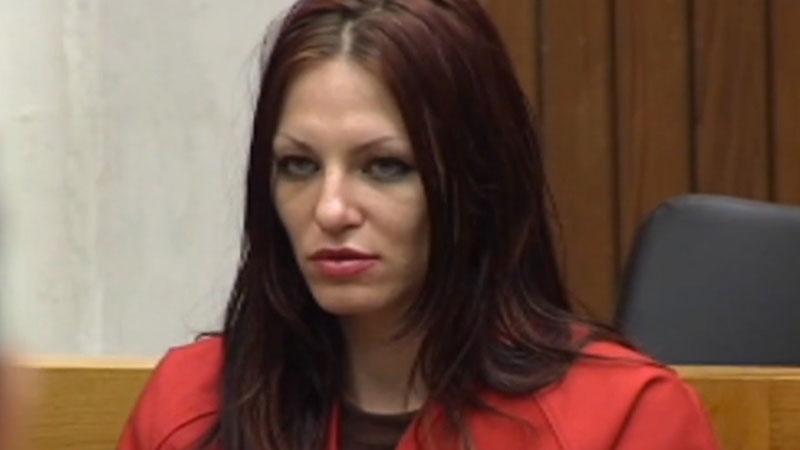 We've got all the latest developments in the case of Alix Tichelman, the 26-year-old woman who authorities say, while working as an escort, killed Google executive Forrest Timothy Hayes with a fatal shot of heroin on a Santa Cruz, Calif. yacht last fall.
Court Appearance
Tichelman, Wednesday, pleaded not guilty to felony charges linked to prostitution, drug use, destroying evidence and manslaughter great bodily injury in the Santa Cruz County courthouse. She was arrested July 4 in the Nov. 23, 2013 death of the 51-year-old father-of-five, as officials said he passed out after the lethal needle shot while she finished a glass of wine, drew the curtains and scurried to collect her things and leave. Steve Clark, Santa Cruz Deputy Police Chief, citing security footage taken from the yacht, listed a series of actions that illustrated Tichelman's purported negligence as a man lay dying in front of her. "Rather than provide first aid or call 911, Ms. Tichelman . . . stepped over the victim's body several times and . . . at one point, she stepped over the body to finish a glass of wine," Clark said.
Article continues below advertisement
Defense Strategy
Defense attorney Larry Biggam, compared her to "a wounded bird" and said blaming her for the tech exec's death is "misplaced, unfair, and simply wrong." Calling the case "extremely sad," Biggam said the "case is about two adults who were engaged in mutual consensual drug usage in the context of a sexual encounter initiated and encouraged by Mr. Hayes." Biggam said that Tichelman had no reason to cause harm to Hayes, who he called "a lucrative source of income" to the purported prostitute. "There was no intent to harm or injure, much less kill, Mr. Hayes. Why would she? She appreciated his generosity," Biggam said. "She had a motive, if any, to elongate, not end the relationship. It's clearly not a murder case." Officials in Santa Cruz have yet to release an official motive in the death.
Online Paper Trail
TV station KSBW reported a number of off-putting findings from Tichelman's Facebook page, some posted within a week prior to her arrest. In one post, she gushed about commiserating with others about morbid topics, such as murder. "It's really nice to talk with someone about killing sprees and murdering people in cold blood . . . and they love it too," she wrote. "No judgement. Yay! Take a look around you. Life is hard and then you die." Tichelman, on the profile, said her favorite book was "The Satanic Bible."
Article continues below advertisement
Watch the video on RadarOnline.com:
youtube=https://www.youtube.com/watch?v=Kh3SmoBG5Lc&w=853&h=480
Family Affair
Tichelman's father Bart, mother Leslie and sister Monica were all present for the proceedings Wednesday, declining to speak with reporters about the case. Bart Tichelman, like the late Hayes, is a mover and shaker in the tech industry, working as a CEO for New Paradigm Partners, according to a profile on the business website CrunchBase. The successful businessman has also worked in a CEO/executive capacity for a number of tech companies, including IBM.
Status Update
Judge Timothy Volkmann did not reduce the $1.5 million bail required Tichelman, who remains in custody at the Santa Cruz County Jail. The case will resume Oct. 20 for a preliminary hearing date. The accused killer's family offered to stay with her in a Folsom, Calif. house, and have her submit to drug tests.