The PROOF 'Long Island Medium' Theresa Caputo Is A 'Fraud'? Watch The Shocking Video & Decide For Yourself!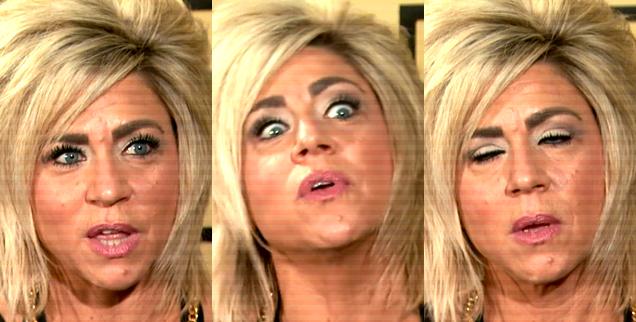 Maybe the Long Island Medium should have seen this coming?
After RadarOnline.com exclusively reported that many of the Long Island Medium's fans — and a private investigator — believe she's a phony, there is now a video that seeks to prove that Theresa Caputo is a fraud.
Ron Tebo, the creator of fraud whistleblower website SciFake.com who previously spoke to Radar about his findings, has created a video claiming that Caputo plants people who are in on her scheme in the audience.
Article continues below advertisement
youtube=https://www.youtube.com/watch?v=LAQRIt4eV8M&w=853&h=480
To demonstrate his claim, Tebo uses an episode of Ellen in which Caputo is the guest of honor, and pauses frame-by-frame to point out Caputo's family and how they give away the woman he claims is the medium's plant.
Audience members of Caputo's past performances have spoken out against the medium and her "gift." One grieving mother went from having total faith in Caputo to believing she's a total fake.
"I was a Theresa Caputo believer and watched every one of her shows," the former fan says. "My young daughter died this summer and I needed to believe in something. After tonight, I am no longer a believer. There were many grieving people there, hoping for closure, or a sign from their loved ones and 2,490 people left defeated and deflated."
So, Radar readers, do YOU think this video is proof? Sound off in the comments!