Exclusive
You Are NOT The Father…You're Kathy Griffin! Comedian Pranks Audience And Goes Incognito At The Maury Povich Show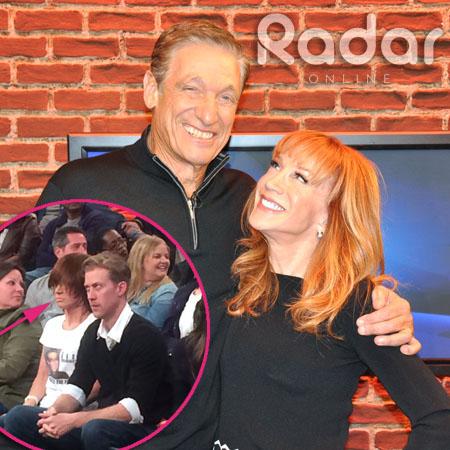 It was a show about paternity, but audience members at The Maury Show taping on Wednesday night got more than they bargained for -- and RadarOnline.com has all the exclusive details.
Sitting quietly in the audience was a frumpy looking guest with shaggy hair and glasses who clapped along with the rest of the crowd every time Maury Povich announced, 'You are NOT the father!'
But after two hours and two tapings, it was revealed to be comedian Kathy Griffin in disguise.
Article continues below advertisement
"It was hilarious when Kathy finally revealed herself to the audience. They went nuts!" an insider told Radar.
"Maury brought her up on stage and she took off her wig and disguise to reveal herself."
And according to the source, it was all Griffin's idea.
"Kathy's been a huge fan of Maury's show forever and since she was going to be in New York anyways, she contacted staff at the show to set something up," the source told Radar.
"The whole incognito thing was because she wanted to attend a taping or two just like everyone else and enjoy the show."
Griffin, 53, attended the taping with her boyfriend, Randy Bick, 34, who went unnoticed sitting in the audience.
"Kathy was really sweet, and you could tell she was just happy to be there!" the source added.