Outrageous Fakers! 25 More Of The Biggest, Bizarre Media Hoaxes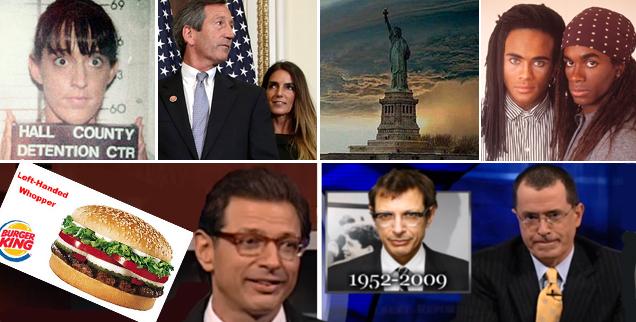 Weapons Of Mass Destruction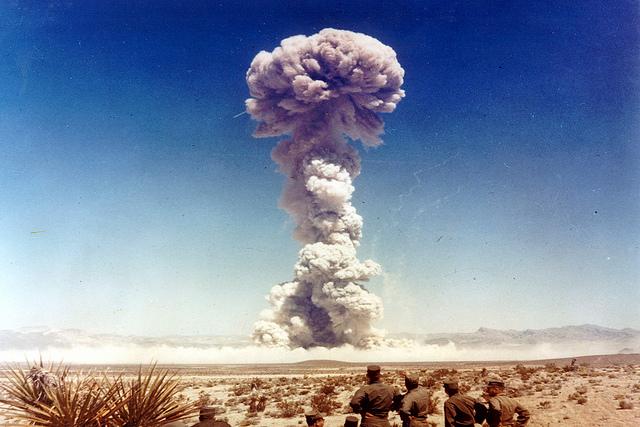 Weapons Of Mass Destruction In Iraq: In 2002, the U.S. and U.K. claimed Iraq had violated U.N. Security Council Resolutions and still possessed weapons of mass destruction (WMD) that posed a threat to the world's security. Although United Nations inspectors found no evidence of WMDs, the U.S. and U.K. used it to justify war against Iraq, leading a coalition that invaded the country in March 2003. After the war, it was discovered Iraq had no WMD program. Rafid Ahmed Alwan al-Janabi, a major source used by the British and American governments to make the claim, admitted that he had lied about it.
Article continues below advertisement
Orson Welles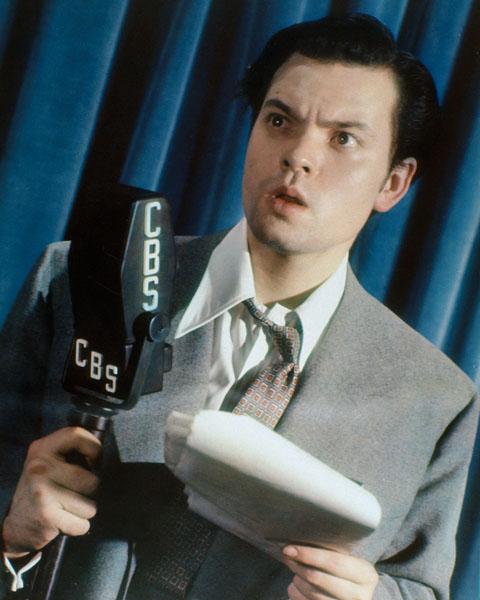 Orson Welles' The War of the Worlds: On October 30, 1938, in a special Halloween episode, Orson Welles presented The War of the Worlds radio broadcastthat truly tricked Americans into believing it was real. The hour-long adaptation of science fiction author H.G. Wells' novel about an alien invasion by Martians wasn't intended to be a hoax, but it convinced listeners. People believed New Jersey was actually being attacked by aliens because of the program's simulated news bulletin format; during the mass panic, some even fled their homes. On October 29, PBS' documentary series American Experience will explore the impact of The War of the Worlds broadcast to mark its 75th anniversary this year.
Rick Dyer and Matthew Whitton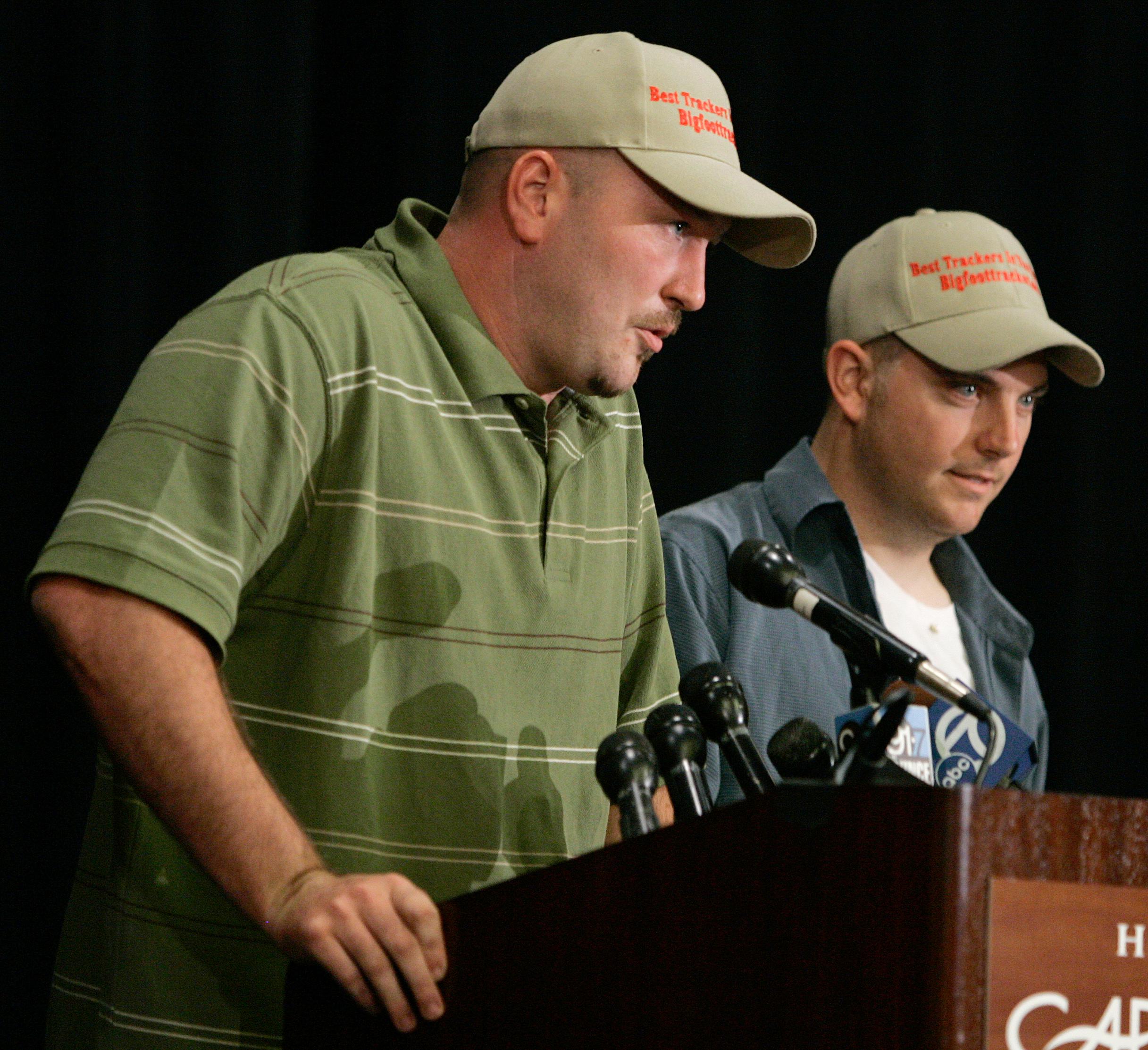 Frozen Bigfoot: In 2008, two Georgia men, Rick Dyer and Matthew Whitton, claimed to have an actual body of the mythical creature Bigfoot in a freezer. The guys said they found the 7'7" hairy beast's corpse in a wooded area and also observed other Bigfoots that were still alive. But when the "body" was thawed out and tested, it turned out be a rubber gorilla suit! "I am the best hoaxer in the world," Dyer reportedly blogged after the fake-out.
Article continues below advertisement
The Curious Case of Sidd Finch By George Plimpton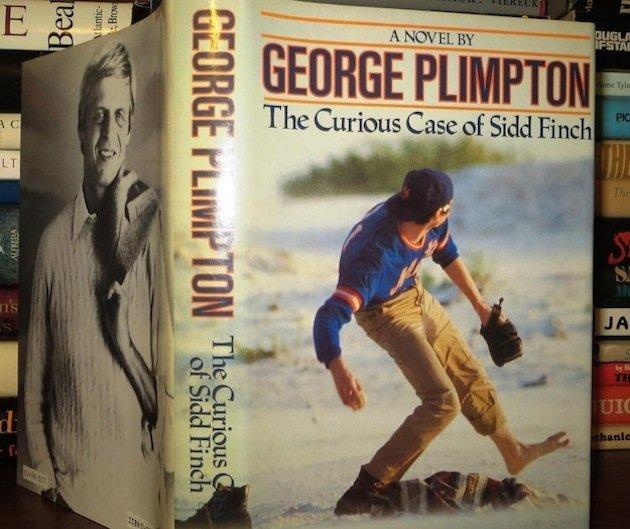 Sports Illustrated Introduces Sidd Finch: Famed writer George Plimpton did a story about rookie baseball pitching sensation Sidd Finch for the April 1985 issue of Sports Illustrated. The article claimed Finch was a New York Mets prospect who wore hiking boots on the mound, could throw a 168 mile-per-hour fastball, played the French horn, spoke multiple languages and learned "yogic mastery of mind-body" in Tibet. Despite the April 1 date of the issue, many people missed Plimpton's April Fool's Day joke and believed Finch was real. SportsIllustrated had to announce it was a hoax on April 15.
Article continues below advertisement
Burger King's Left-Handed Whopper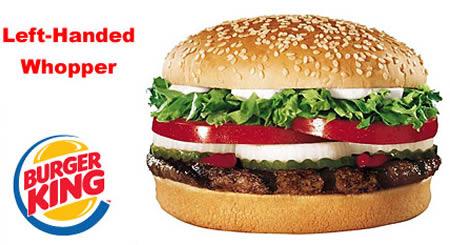 Burger King's Left-Handed Whopper: In another April Fool's Joke that seemed all too real, on April 1, 2007, Burger King announced its exciting new menu item, the Left-Handed Whopper. The burger chain published a full-page advertisement in USA Today introducing the Whopper, which was designed for the 32 million left-handed Americans. The ad said the new Whopper included the same ingredients as the original, but all the condiments were rotated 180 degrees so that they skewed to the left, "thereby reducing the amount of lettuce and other toppings from spilling out the right side of the burger." Thousands of customers went into Burger King restaurants looking to buy the left-handed burger before the chain announced its whopper-- er, hoax.
Article continues below advertisement
Jeff Goldblum and Stephen Colbert
Jeff Goldblum Falls Off A Cliff: The shocking news that actor Jeff Goldblum was killed when he fell off a cliff while filming a movie in New Zealand was reported as fact in 2009. It wasn't true, and Goldblum also wasn't the first actor to have been named as a New Zealand death fall casualty; Tom Cruise and Tom Hanks had been the victims of the same hoax. Goldblum comically debunked rumors of his demise when he walked onto the set of Stephen Colbert's show while he was "reporting" The Fly star's death.
Article continues below advertisement
World's Largest Turtle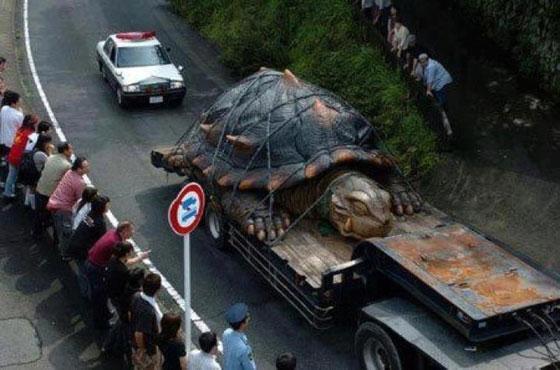 World's Largest Turtle: In 2012, a Facebook post purported that an attached photo depicted the world's largest turtle, which was more than 500 years old, weighed nearly a ton, and was found in the Amazon river. The picture blew up on social media, but the tortoise was a fake. The picture turned out to be from a scene in the 2006 Japanese sci-fi movie Gamera the Brave, which featured a giant turtle being transported via a military truck to a research facility.
Article continues below advertisement
Phony Hurricane Sandy Photograph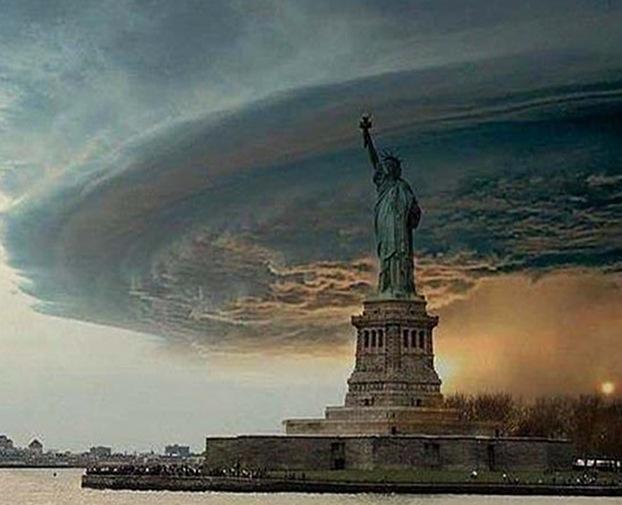 Hurricane Sandy Pictures: Last year's devastating Hurricane Sandy were bad enough, but internet pranksters had to make it worse by photoshopping oodles of phony hurricane-related photos. As the mega storm descended on New York, Facebook and Twitter offered such images as an apocalyptic cloud swirling around the Statue of Liberty, sharks swimmingthrough the streets, and scuba divers navigating flooded train stations.
Article continues below advertisement
#BaldforBieber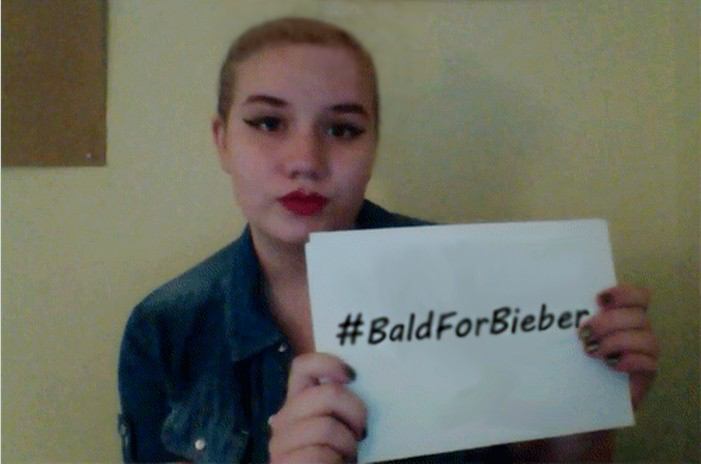 Justin Bieber Has Cancer/Comforted A Rape Victim: The pop star has been the subject of various hoaxes driven by social media, including one late last year when the #BaldforBieber hashtag went viral with the false news that Bieber had cancer. Another Bieber-related tall tale featured a photograph of the singer hugging a young girl who was allegedly raped after a concert. When she finally found her way home, the story said, she was told that her mother had been killed in an accident. Later, Bieber allegedly met the girl to offer comfort and support. But it never happened—a hoaxer stole a photo of Justin with the girl, who said the story was false and she'd only met Justin outside his hotel room.
Article continues below advertisement
North Korea's Photoshop Fake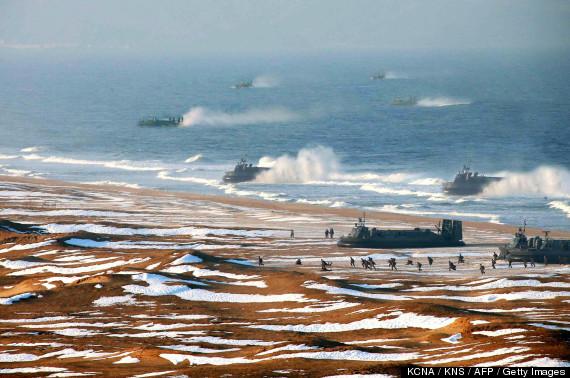 North Korea's Photoshop Fake: Earlier this year, a photo showed North Korean hovercrafts in a military exercise. But news agencies debunked the picture as a Photoshop exaggeration in which the North Korean government apparently doctored the image to double the number of hovercraft as part of its propaganda campaign. The photo looked like a painting in which the vessels appeared to be tossing up altered sea spray!
Article continues below advertisement
Rob Pilatus and Fab Morvan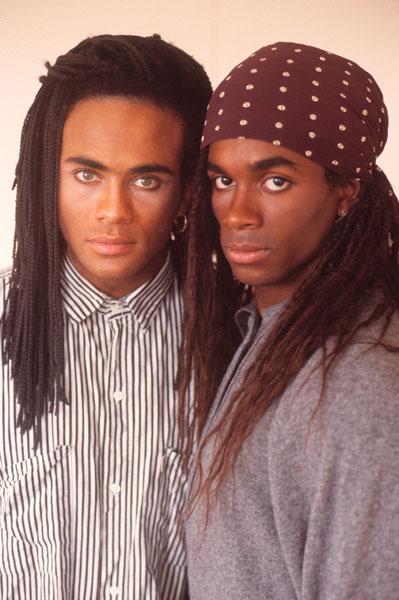 Milli Vanilli Lip Sync Scandal: In the late '80s, the German pop duo Milli Vanilli, made up of Fab Morvan and Rob Pilatus, scored hits with such songs as Blame It On The Rain and Girl You Know It's True. But after Milli Vanilli won the Best New Artist Grammy in 1990, lip-synching was suspected. The pair's creator, Frank Farian, admitted he'd recruited Morvan and Pilatus for their good looks but the actual singing was done by a less attractive band called Numarx. Milli Vanilli was stripped of the Grammy. Although Morvan and Pilatus released a 1992 album with their own voices, it flopped, and on the eve of promoting another comeback attempt with a new album in 1998, former model Pilatus died of an overdose.
Article continues below advertisement
Banksy's Fake Cave Art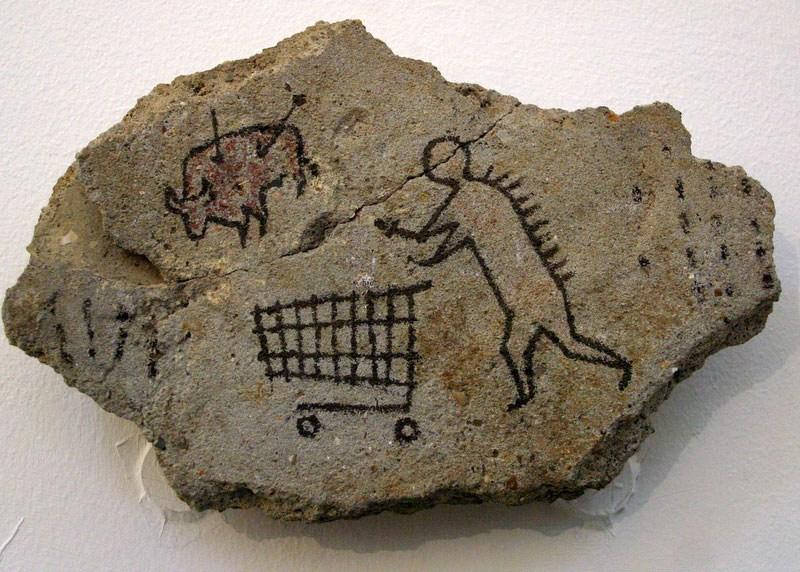 Banksy's Fake Cave Art: In May 2005, the notorious street artist Banksy embarrassed the British Museum by installing a fake "cave painting" of a man pushing a shopping trolley. The artist known for his provocative stuntseven posted a description of the alleged ancient art, comically labeling it as "Early man venturing towards the out-of-town hunting grounds….this finely preserved example of primitive art dates from the Post-Catatonic era." The faux installation reportedly went unnoticed for three days. Banksy also snuck a hooded figure into the Big Thunder Mountain Disneyland ride in 2006.
Article continues below advertisement
Esquire's November 1996 issue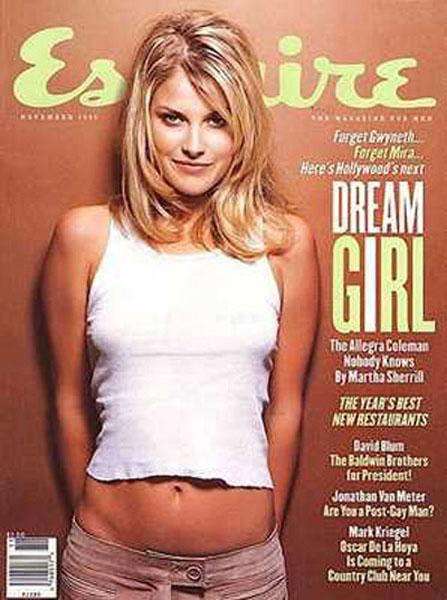 Hollywood Dream Girl: Esquire's November 1996 issue featured a cover story on new It Girl Allegra Coleman, who supposedly was a model-turned-actress who was making a movie with Woody Allen and having a relationship with Friends star David Schwimmer. But the story was just a phony parody of how a magazine would cover an up-and-coming star. Still, Hollywood agents and studios fell for it hook, line, and sinker, and called Esquire to try and sign Coleman. The ruse did help the article's model, Ali Larter, who later went on to star on the TV show Heroes.
Article continues below advertisement
Riley Weston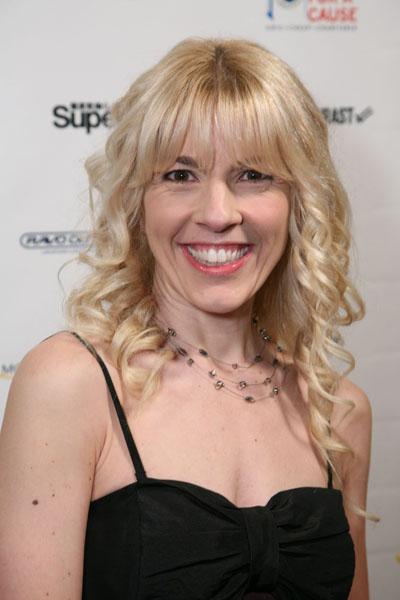 Felicity Age Scam: Writer/actress Kimberlee Seaman, 32, decided to go by the name Riley Weston and pretend to be 19 years old in order to get a job writing for the WB TV college drama Felicity. Weston was hailed as a teen prodigy and named one of Entertainment Weekly's 1998 "100 Most Creative People in Entertainment." After Entertainment Tonight exposed her real age and identity, however, Seaman/Weston's job at Felicity ended and she became the poster child for Hollywood ageism. Now 47, the writer went on to get a novel published.
Article continues below advertisement
'JT LeRoy'/Savannah Knoop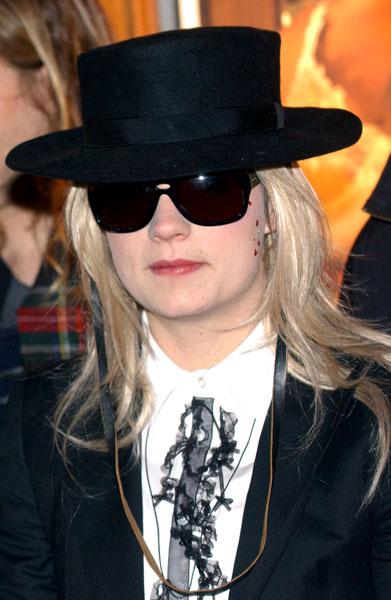 Author, Author? JT LeRoy: In the 1990s, the author Jeremiah "Terminator" LeRoy was celebrated for his autobiographical novel The Heart Is Deceitful Above All Things about teen sexual abuse and prostitution. The writer was a recluse who wore a wig and sunglasses in public. But LeRoy was a false identity created by author Laura Albert, whose friend Savannah Knoop played LeRoy in public.Albert's hoax and Knoop's playacting were exposed in 2005 and 2006. Albert explained that she was able to write things as LeRoy that she couldn't have as Laura Albert. However, in 2007, Albert was convicted of fraud and ordered to pay reparations for having signed legal papers under her nom de plume.
Article continues below advertisement
Andy Kaufman and Jerry 'The King' Lawler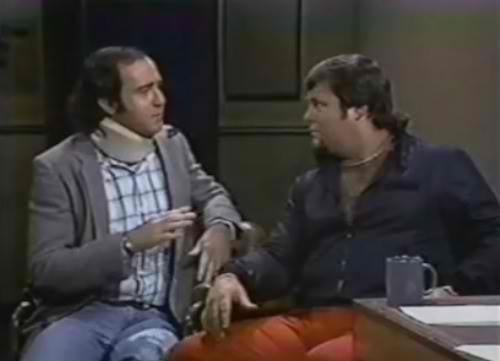 Andy Kaufman's Fake Feud: Wacky Andy Kaufman pulled off his most notorious comedy trick when he concocted a phony feud with wrestler Jerry "The King" Lawler. On a 1982 episode of Late Night with David Letterman, the two discussed their feud and then got into a fight with Lawler slapping Kaufman out of his chair. According to Lawler, Letterman didn't know the brawl was fake. Kaufman died of cancer in 1984 but the truth didn't come out until much later, when Lawler confessed the whole incident had been staged. Last year, Lawler collapsed from a heart attack but he recovered to resume his work as a wrestling commentator. Meanwhile, rumors swirled for years that Kaufman faked his own death!
Article continues below advertisement
Jennifer Wilbanks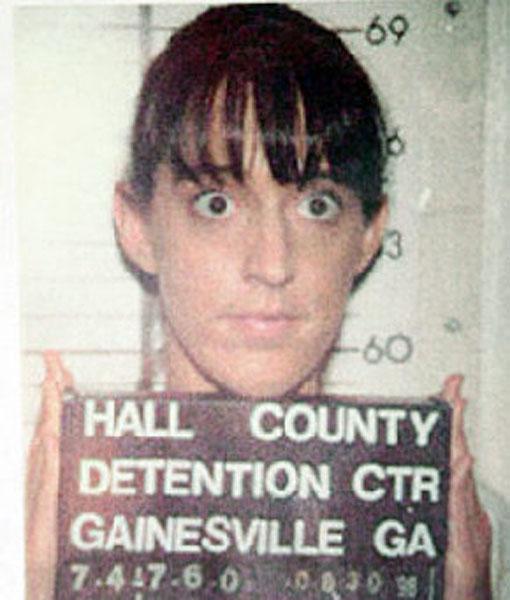 The Runaway Bride: In April 2005, Jennifer Wilbanks became known as "the runaway bride" when she disappeared from her hometown of Duluth, Georgia, days before she was supposed to get married in a lavish wedding. After a three-day nationwide manhunt, Wilbanks called her fiancé from New Mexico,claiming she'd been kidnapped and sexually assaulted, a story she later repeated to the cops. But ultimately, Jennifer had to admit she'd simply skipped town on a bus due to cold feet about getting married. Wilbanks and her fiancé split up and as part of a plea bargain, the wide-eyed beauty partly repaid the city of Duluth for the cost of its runaway bride hunt. In 2010, The New York Post reported that Wilbanks had filed for bankruptcy, claiming she lived on just $1,000 a month from her landscaper boyfriend.
Article continues below advertisement
The Joe Schmo Show/Matt Kennedy Gould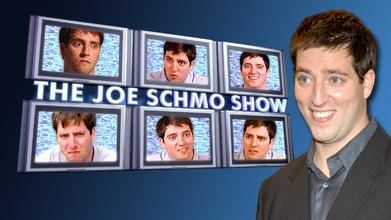 The Joe Schmo Show: Those who think reality TV is fake might remember when that was part of the storyline surrounding Matt Kennedy Gould, a TV personality who shot to fame in 2003 on Spike TV's The Joe Schmo Show. On the phony reality show, Gould was clueless that all the participants except him were actors portraying regular people. As ridiculous show scenarios unraveled, a confused Gould would ask, "What is going on?" When Gould finally discovered the fakery, he said he felt dumb, but this January, the logistics expert told an interviewer he'd made peace with the experience and enjoyed hearing from fans.
Article continues below advertisement
Cannibal Holocaust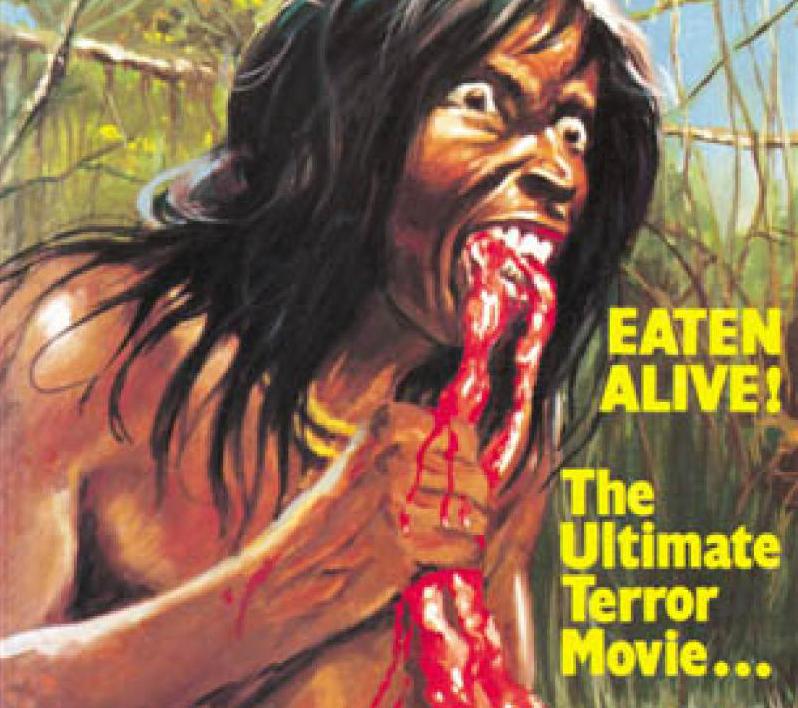 Cannibal Holocaust: The 1980 Italian film Cannibal Holocaust, about a missing documentary film crew in the Amazon, was believed to be a snuff film because of its graphic, documentary-like violence -- and its director, Ruggero Deodato, didn't mind perpetuating that fraud. Deodato was arrested on obscenity charges and charged with making a snuff film because people believed the actors were actually killed on camera. But Deodato was cleared after the four actors who appeared to suffer painful deaths in Cannibal Holocaust materialized on an Italian talk show.
Article continues below advertisement
Susan Smith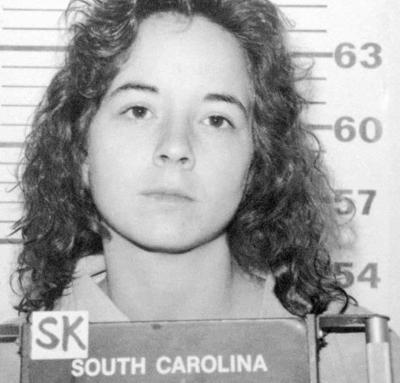 Susan Smith's Tragic Lie: In 1994, South Carolina mother Susan Smith claimed an African-American man had stolen her car with her two sons, Michael, 3, and Alexander, 1, still inside. Smith won the sympathy of the public with her vivid carjacker kidnapping story, but a week later, she admitted she'd actually drowned her two boys by driving them into a lake. Smith, who apparently wanted to eliminate her children to keep a wealthy boyfriend, won't be eligible for parole until 2024, after serving her 30 years minimum in prison.
Article continues below advertisement
Governor Mark Sanford and Maria Belen Chapur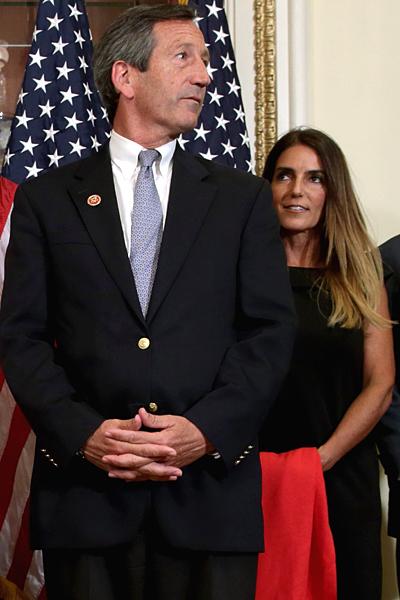 Mark Sanford's Hiking Trip: In June, 2009, married South Carolina Governor Mark Sanford mysteriously disappeared for six days. Staffers lied about his whereabouts, announcing Sanford had been hiking in the Appalachians to clear his mind. But then Sanford emerged and confessed he'd actually been in South America with Maria Belen Chapur, his Argentinean mistress. Incredibly, Sanford was able to keep his job as Governor until his term ended in Jan. 2011 and then won a special election to Congress this May. His divorce from wife Jenny was finalized in 2010 and he got engaged to his "soulmate" Chapur in August 2012.
Article continues below advertisement
Fragments: Memories of a Wartime Childhood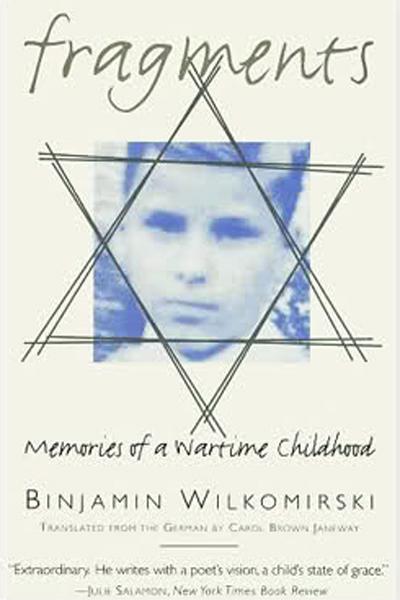 Sketchy Survival Story: In 1998, the publishing world was rocked when Fragments: Memories of a Wartime Childhood, a supposedly true, award-winning Holocaust memoir, was exposed as fiction. The 1995 book by Binjamin Wilkomirski revealed how he grew up in Nazi-occupied Latvia and survived the Holocaust. But a few years later, a Swiss journalist discovered that Wilkomirski was born in Switzerland, not Latvia, so his memoir was false. Wilkomirski continued to insist he was a real Holocaust survivor but his literary agency concluded in 1999 that the book was bogus.
Article continues below advertisement
The Dilley Sextuplets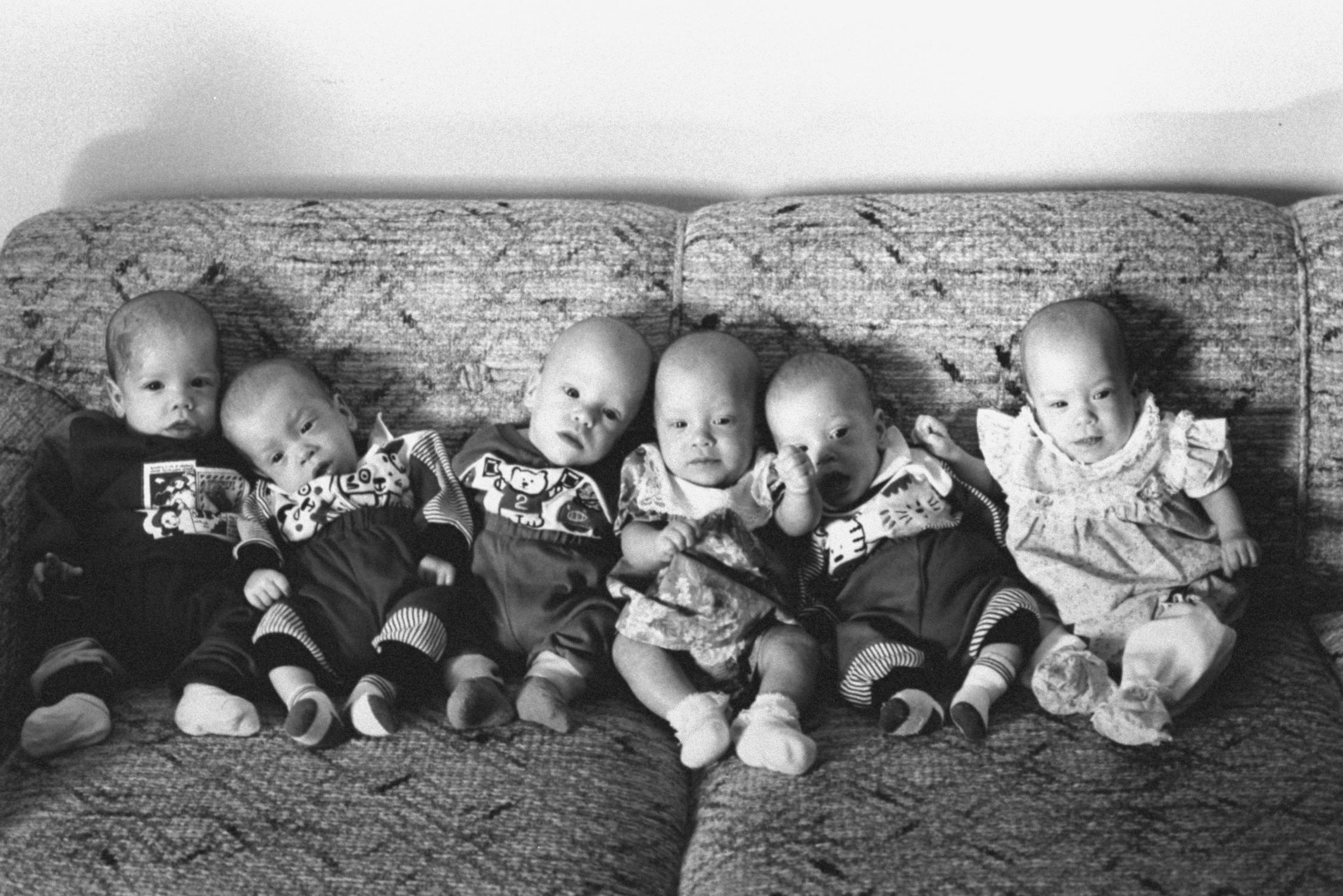 Sextuplets Don't Add Up: In August 1951, reporter Hugh Stewart told his editors at the Chicago Herald-American that a Chicago mother was about to give birth to sextuplets, the first timethat would happen in American history. But Although Stewart didn't give his bosses sources and/or disclose the woman's name, the paper ran his story on the front page. The reporter made excuses when the alleged mother's expected due date passed, and Stewart's editors demanded he substantiate his story. Stewart admitted he had made it up. "They were right in firing me," he later said. America's first surviving sextuplets, the Dilleys, were born years later in 1993.
Article continues below advertisement
Paul McCartney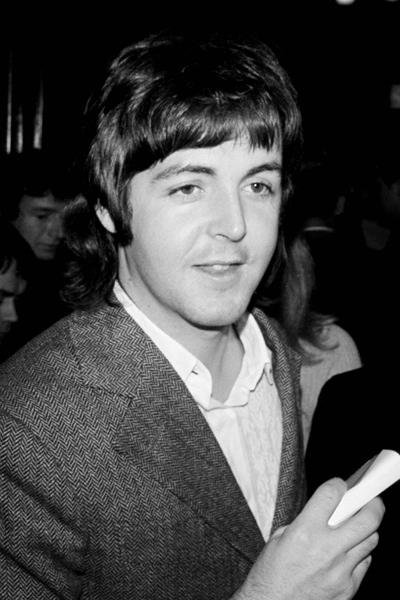 Paul McCartney Is Dead: The mother of all celebrity death hoaxes began in 1969 when it was alleged that Beatles legend Paul McCartney had died three years before in a car crash. According to the story, his three Beatles band mates secretly replaced him with a double but then planted clues in their albums to let fans know that Paul was dead. Fans found hundreds of hints that McCartney was a goner, including John Lennon supposedly saying "I buried Paul" during the song Strawberry Fields Forever. They said The Beatles' album Abbey Road showed Paul barefoot because he was, in fact, deceased. Although McCartney went on to a long Wings and solo career and is now 70, there are still deluded people who believe he died in 1966.
Article continues below advertisement
Tawana Brawley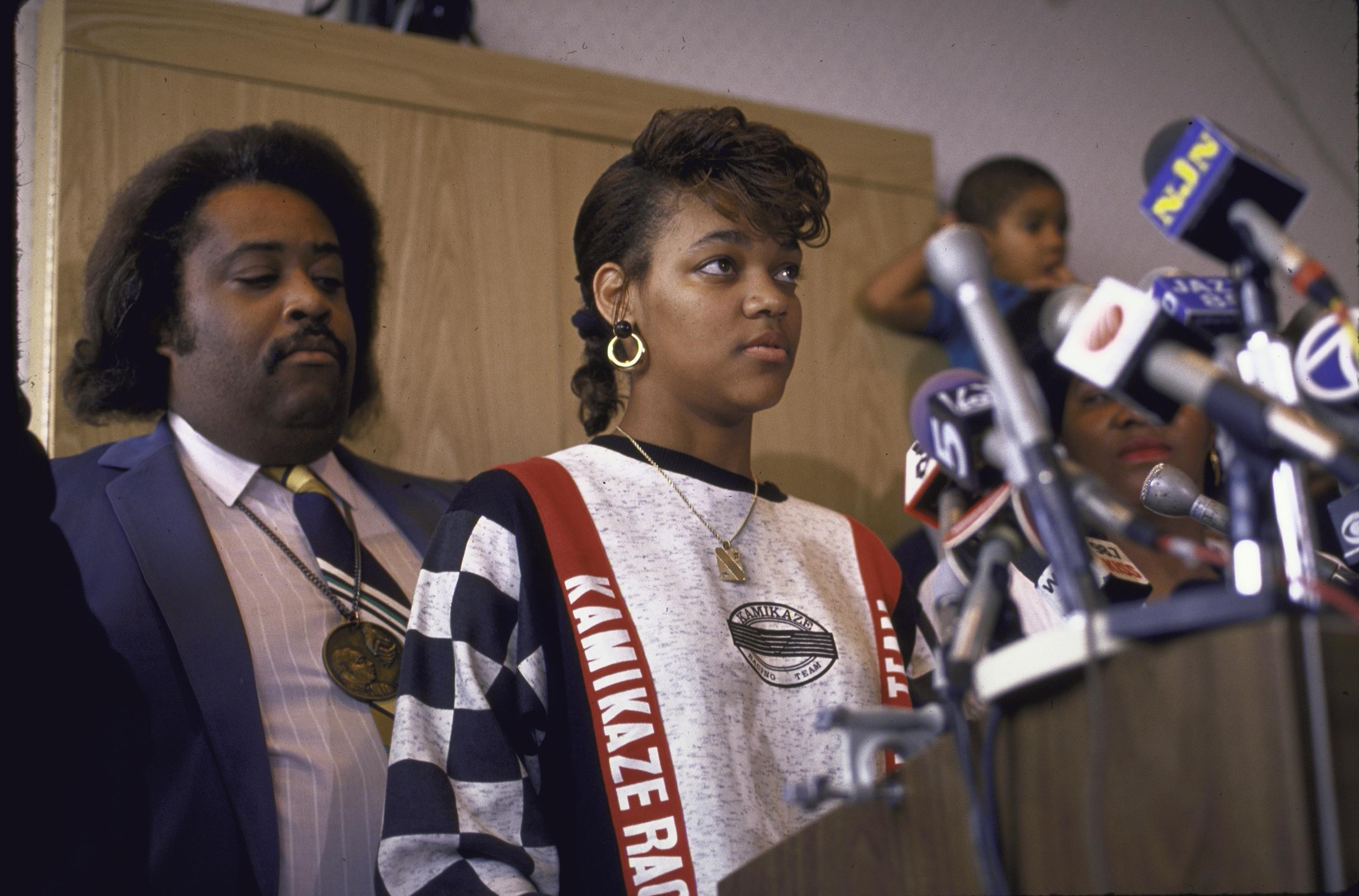 Tawana Brawley: In 1987, a 15-year-old African American girl named Tawana Brawley accused six white men of having raped her after she was found lying in a garbage bag, covered in feces and with racial slurs written on her body. The Reverend Al Sharpton rallied to her side and so did many others but a grand jury decided in 1988 that Brawley had not been raped and that she may have faked the attack on herself. Brawley still sticks to her story, even after one of her alleged assailants successfully sued the young woman and her three advisers for defamation. This May (2013), The New York Post reported Brawley was treated like a rock star at a New Jersey fundraiser held to help cover her legal costs.