Sofia Vergara — My Breakup Won't Stop Me From Having A Baby! 'I'll Use A Surrogate!'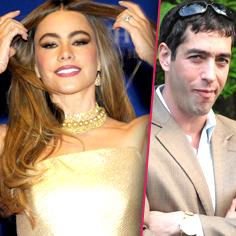 Talk about a Modern Family!
Following her messy breakup with ex Nick Loeb, actress Sofia Vergara hasn't put her plans to become a mother for the second time on hold — in fact, a new report claims she's already laid the ground by freezing her eggs and plans to use a surrogate.
"Sofia already took fertility injections and had her eggs frozen in preparation. When Manolo was born, she was too young and scared to relax and enjoy being a mom. Now she's mature and successful enough to really appreciate the experience," a source told Closer magazine.
Article continues below advertisement
"Not that anyone should care, but in order to not give the press the chance to invent crazy and hurtful drama, I prefer to tell my fans personally that Nick and I have decided to be apart," she wrote.
"We have been having too many problems with figuring out how to spend time together and because of my work and now his, it's been getting worse and worse, not fun anymore. We are still very close but we believe it's the best thing for us right now."
"It's obvious she won't be having a baby with Nick, but Sofia has always been a fighter," the source told Closer.
"She's not about to let being a single parent stop her quest to be a mom."
And it's likely Vergara will have lots of help from her son and supportive family.
"Sofia has a lot of support from her family," the insider added.
"They will always be there for her."