'Good Riddance': Nick Loeb's Pals Relieved His Engagement Is Off To 'Rude' Sofia Vergara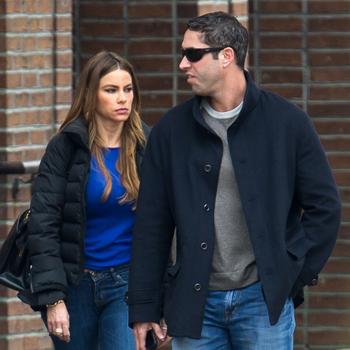 Sofia Vergara has been branded a "horror" by her former fiancé Nick Loeb's friends.
"I wouldn't say 'b*tch' but . . . I'm happy to see her go," an insider said of the Colombian bombshell. "Good riddance."
The Modern Family actress last month said she and Loeb had ended their two-year engagement, and friends of the businessman admit they are relieved the relationship is over.
The actress had been slammed for her "rude" behavior during group dinners, ignoring conversation to check social media on her phone instead. And a source told the New York Post that the stunner's ego is so swelled, she "only joins the conversation if it's about her."
Article continues below advertisement
The dynamic became explosive in Nov. 2011, en route to a press conference where Loeb announced he would not run for senate after being in a car accident. On that day, Sofia was so eviscerated with jealously that she was not the main attraction reportedly threw her then-partner's phone into the road.
"I saw her throw his cell phone out a car window on the way to the hotel," another pal recalled. "She refused to stand in a photo with him for the cameras at the press conference. She could not stand sharing the limelight."
The insider also dismissed claims that Sofia, who has a 21-year-old son, Manolo, from her first marriage to Joe Gonzalez, ended the romance because she felt Nick was taking advantage of her fame and he was pushing her to promote his business endeavors, insisting she was never asked to invest in his companies.
"He paid for their New York and Los Angeles digs," a separate source said "He paid his own way to awards ceremonies. He lived in a tuxedo."