Exclusive
'Burying Her Head In The Sand': 'RHONYC' Star Ramona Singer Shuts Down Cheating Talk, Refuses To Open Up To Friends About Heartache Over Husband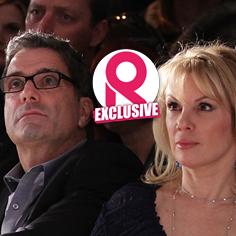 Article continues below advertisement
"Ramona NEVER talks about Mario or the mistress, she absolutely shuts down cheating talk," a source close to the blonde reality star told Radar.
As Ramona and Mario try to silence his mistress Dexter with legal letters, she continues to make headlines by claiming that the husband of the Housewife is still in love with her.
"Ramona refuses to acknowledge that there is a problem," the source told Radar. "She is burying her head in the sand and she refuses to talk about what has happened."
The source said that instead of fishing for gossip, friends close to Ramona are hoping they can help her through the rough time, but to no avail.
"She's being really private," the source said. "Ramona just puts on a happy face and tries not to let on that there is anything wrong at all.
"Everyone knows their marriage was broken but now she won't let anyone in to help as she tries to repair the relationship."