Baltimore Policeman Takes Dog Capture Too Far, Charged With Animal Cruelty For Allegedly Cutting Its Throat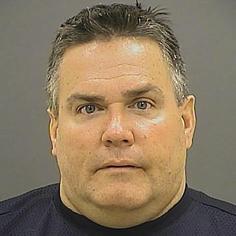 A Baltimore police officer has been arrested and charged with aggravated animal cruelty after allegedly cutting a dog's throat and killing it – after it reportedly had been subdued.
Officer Jeffrey Bolger, 49, allegedly killed a 7-year-old shar-pei named Nala that had escaped from home. Her owner, Sarah Gossard, told a local news station that after she had posted pictures of her missing dog on social media, nearby resident Sandy Fleischer said she saw Nala. Fleisher added that the dog looked thirsty and confused.
Article continues below advertisement
After the rescuer tried to touch Nala, the dog bit her. Fleischer told local news station WBALTV. "I tried to touch it, which was my fault."
Once police arrived, Fleischer told the news station that she watched several officers try to capture Nala, who wasn't being aggressive, with a stick.
"I did see one officer that had been extremely aggressive that did have his knee into her chest that was tightening the noose," Fleischer told WBALTV. It seemed (they were doing it) relentlessly and unnecessarily."
But Bolger allegedly went too far during the attempted capture.
"Unfortunately, at some point after the dog was contained, one of our officers used a knife and cut the dog's throat. This is outrageous and an unacceptable breach of our protocol," Baltimore Police Deputy Commissioner Dean Palmere said to WBALTV.
Bolger's trial has been set for July 28.