Miley Cyrus Needs A 'Too Far Jar' – Uses 14-Year-Old Noah Cyrus As 'P*ssy Police'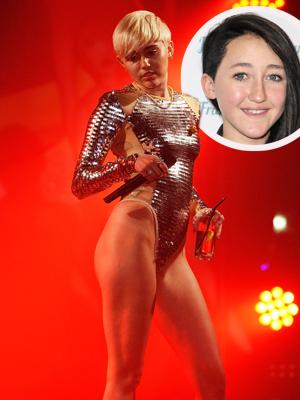 Article continues below advertisement
This wouldn't be the first inappropriate interaction Miley has had with her middle school-aged sister. It also has been reported that Miley brought along Noah to party at a nightclub in Barcelona, Spain, where the legal drinking age is 18, making Noah too young to enter.
What do you think about all of this? Do you think Miley should be exposing her younger sister to all of this when she's still only a middle schooler? And what do you think about the 'p*ssy police'?
Sound off in the comments below!