Lindsay Lohan's Baby Brother Rushed To Hospital With Dangerously High Fever, Dad Michael Declared 'I Didn't Know If He Was Going To Make It'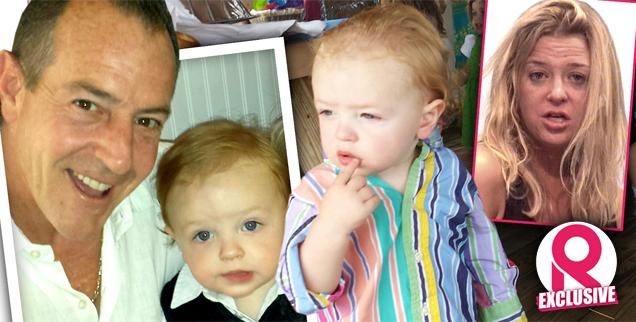 Article continues below advertisement
"Landon woke up with a 105.1 fever," concerned dad Michael told Radar.
"He was limp and lethargic. I didn't know if he was going to make it. I was afraid it was not a virus but something worse."
Papa Lohan told Radar that his fever fluctuated between 103 and 105.1 and the little baby "threw up at 3 am, and I had to do laundry at 4am."
Luckily the doctor was able to give Lindsay's youngest sibling medicine and the fever broke.
"He's so much better now," Michael revealed.
And he's adapting to being a single father while Major spends her time behind bars.
"He's my life now and he's amazing. He's all I have down here now. I thought it would be really really hard to be a single dad, but you roll with the punches."
One thing he's not doing with the youngest of his six children is taking him to see his mother in jail.
"You can only talk by phone and I don't want Landon to see his mother on the phone or through bars. She'll be out in three to four months and he'll see her all he wants."
Michael also told Radar that he's "fighting to get Kate home arrest," and that she is a "high risk because of her of seizures. They don't give her her medication on time, it's not a good situation."
He also said that Major is struggling while incarcerated because of her notoriety.
"She's targeted. She's already been threatened. I talk to her three to four times a day but she's accepted that there are consequences for everything we do in life."