'The Drugs Weren't Mine!' Lindsay Lohan's 10 Biggest Lies Exposed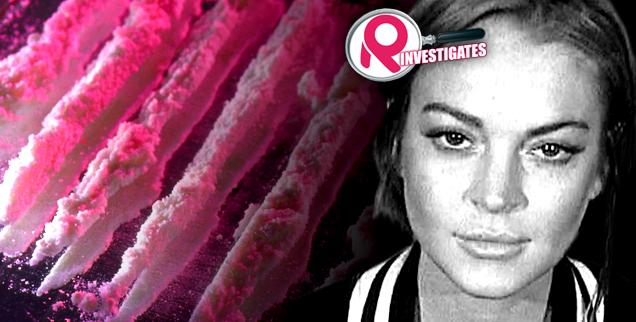 Six arrests. Six rehab stints. Countless lie! As long as Lindsay Lohan has been in the spotlight, she's been covering up her bad behavior with far-fetched fibs. RadarOnline.com takes a look back at her best — or worst!
Article continues below advertisement
Lindsay Lohan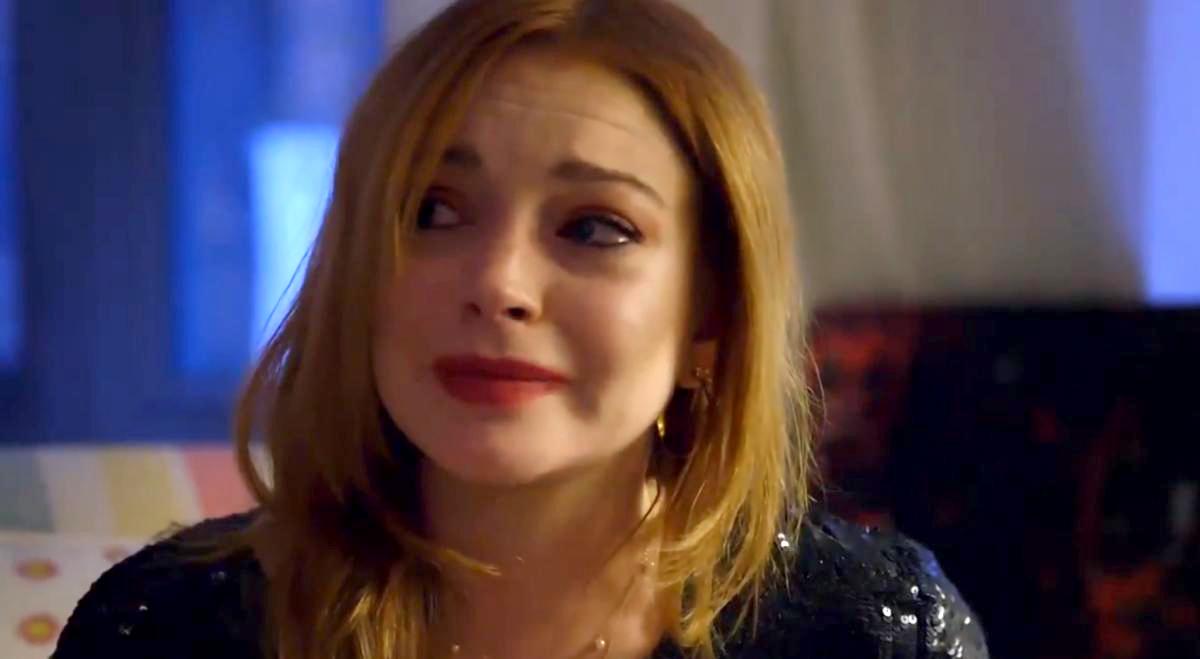 "I had a miscarriage."
In a seemingly candid moment, Lindsay Lohan confessed to cameras on her OWN reality show that she miscarried her unborn child. "That's why when it says on the show she doesn't want to come down, it was really because I couldn't move. I was sick," she explained of times she called off her show's production. But two separate sources told RadarOnline.com the star completely invented the story to garner sympathy and explain her unprofessional behavior. "Lindsay knew she was being perceived as a total slacker, not showing up on time for photo shoots, call times and refusing to shoot," a source explained. "So this is what Lindsay does. She lies!"
Lindsay Lohan and Oprah Winfrey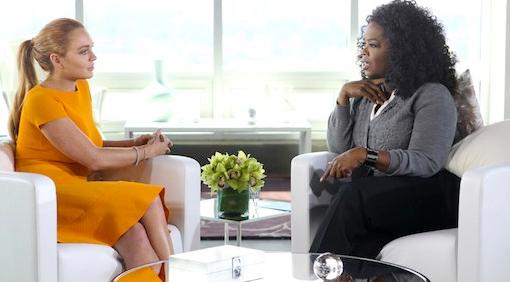 "I've only done cocaine four times…"
Though she was arrested for possession twice and has been photographed multiple times next to lines of white powder, Lohan told Piers Morgan in 2013 that she had only touched cocaine less than a handful of times. "I took it four times in a period from about the age of 20 to 23 and I got caught twice," she claimed. "I felt a little too buzzed. It made me feel uncomfortable." She later admitted to Oprah Winfrey in a 2014 interview that she had fibbed to Morgan. "Of course I said three or four. I was terrified of being judged," she insisted, then copping to using the drug 10 to 15 times. (A party pal told RadarOnline.com last year that he'd seen Lohan do cocaine 20 times in one week.
Article continues below advertisement
Piers Morgan and Lindsay Lohan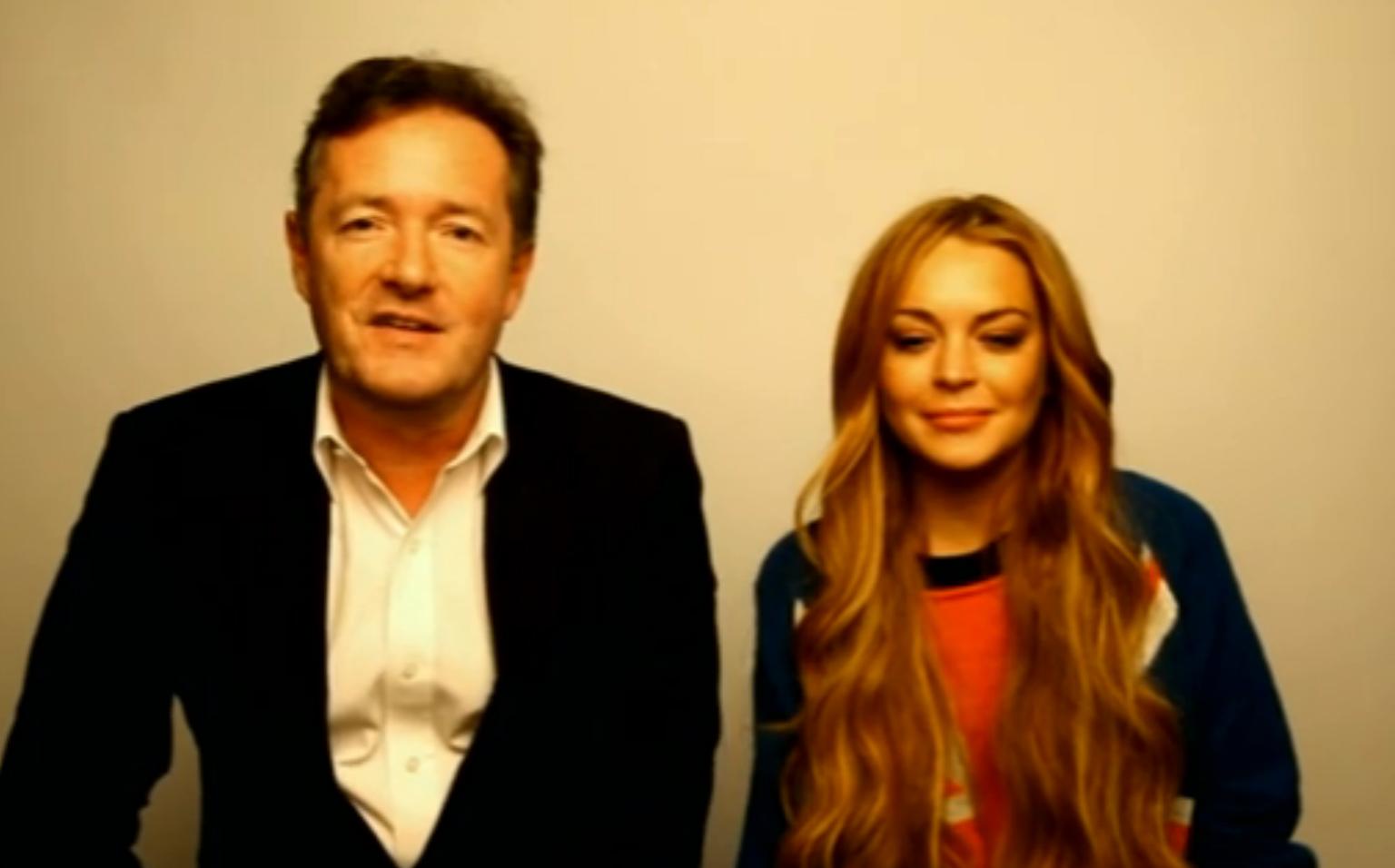 "I've never injected myself with anything"
Lohan also told Piers Morgan that she'd never done heroin, or injected herself with any substance. "Those things all scare me," she insisted. But in 2010, photos were released of the star wearing what seems to be a tourniquet on her arm and holding a needle.
Article continues below advertisement
Samantha Ronson and Lindsay Lohan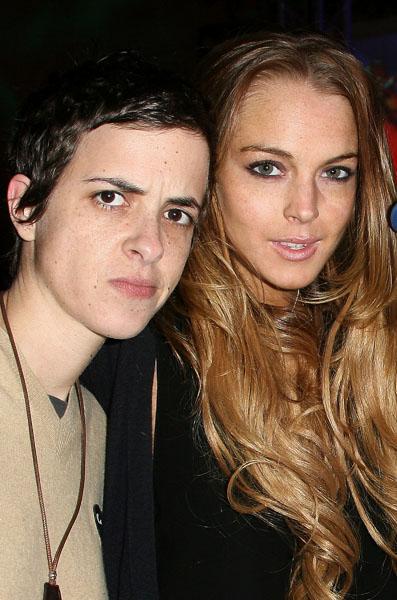 "I'm straight."
In 2012, Lohan reportedly told an admirer that her love for women "was just a phase" and later told Piers Morgan she's definitely "straight"— only having had a relationship with one woman (DJ ex Samantha Ronson). But RadarOnline.com has reported that Lohan also dated openly gay socialite Courtenay Semel before moving on with Ronson.
Article continues below advertisement
Lindsay Lohan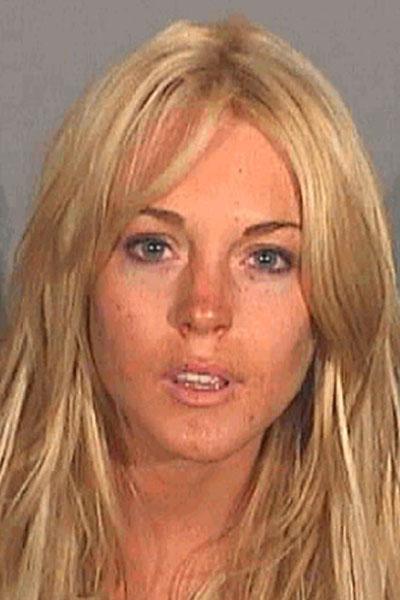 "The drugs weren't mine!"
When Lohan was arrested for her second DUI in July 2007, police discovered a baggie of cocaine in her jeans pocket. However, the then 21-year-old actress swore to Access Hollywood host Billy Bush in a text message she was innocent. "Did not do the drugs," she claimed. "They're not mine!" However, six years later, Lohan confessed that she had used the cocaine the night of her arrest.
Article continues below advertisement
Lindsay Lohan and James Franco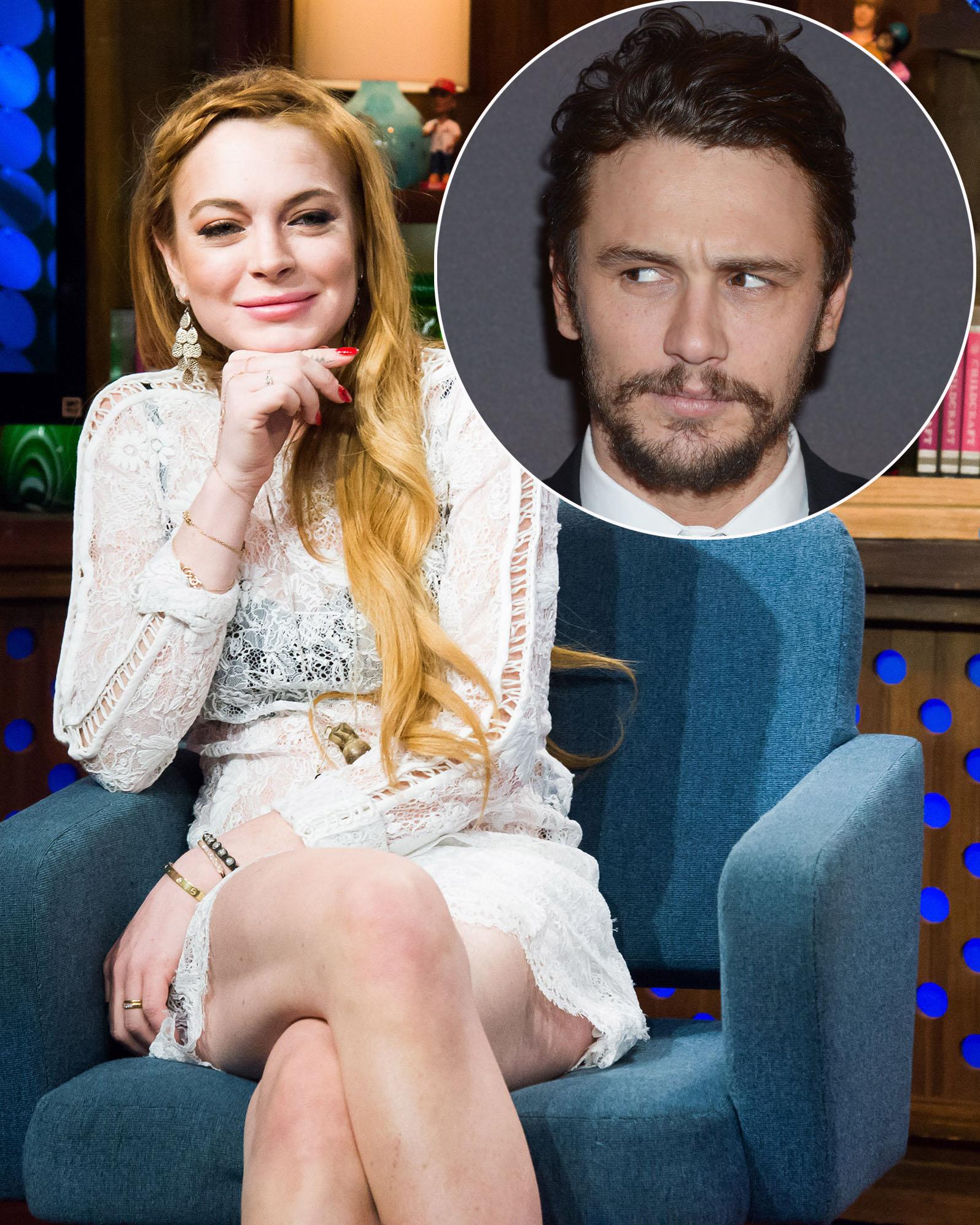 "I slept with James Franco."
Lohan included the actor on her list of past love conquests exposed in March 2014. "Lindsay....has told lies about me with her people-she's-slept-with list!" Franco told Los Angeles magazine. He previously told Howard Stern he rejected Lohan's past advances. "Oh gosh. Poor Lindsay!" Franco said.
Article continues below advertisement
Dina Lohan and Lindsay Lohan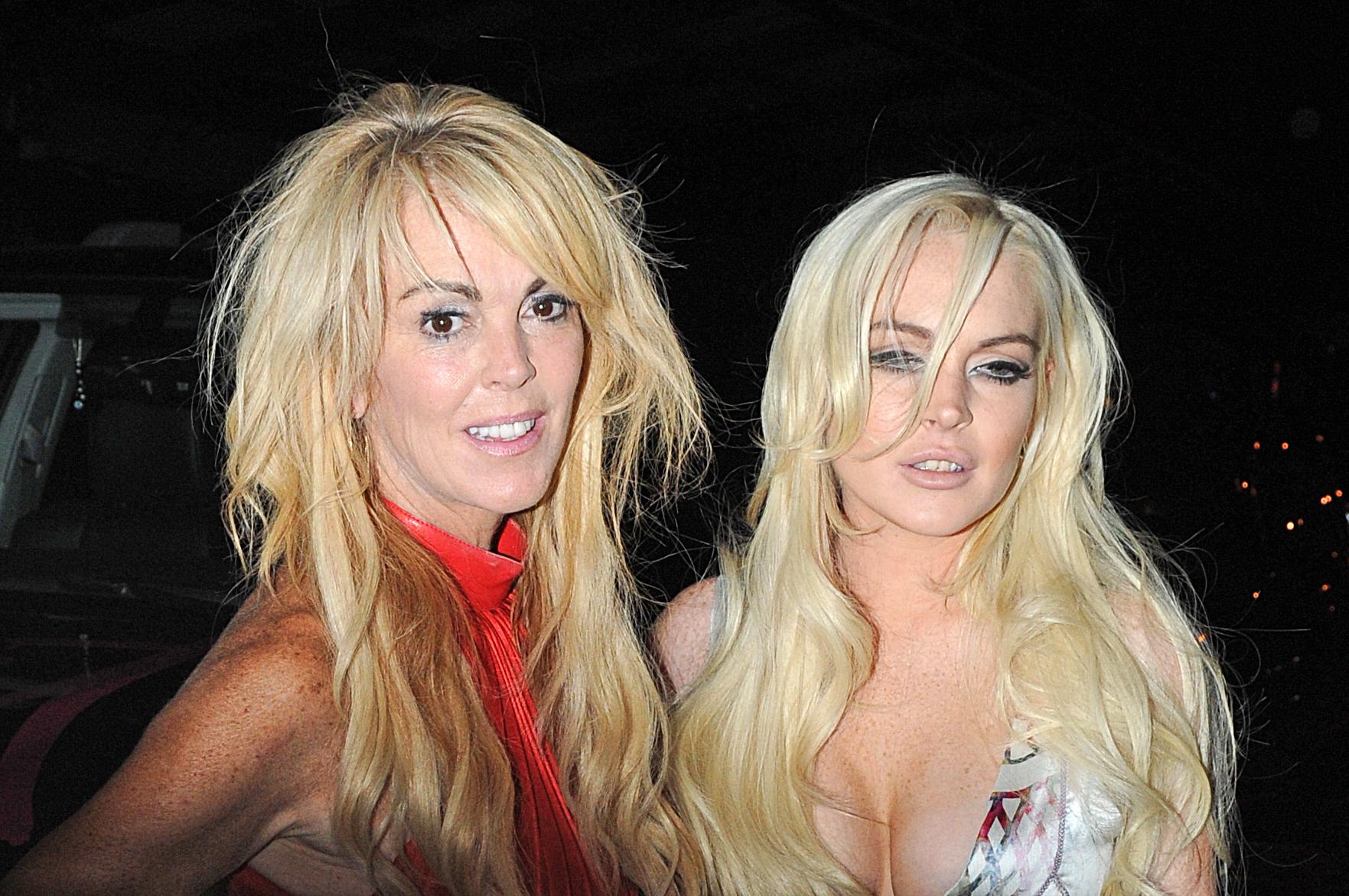 "My mom doesn't party with me."
Dina Lohan has long been her daughter's sidekick in nightclubs. But on Watch What Happens Live, Lindsay defended her mom's behavior. "If anything, she's gone out with me because I've forced her to come out with me," she told Andy Cohen. "My mom doesn't drink." However, Dina plead guilty to a 2013 drunk driving arrest. And in 2012, Michael Lohan recorded his daughter frantically telling him that Dina had done cocaine after a night out together in a New York club.
Article continues below advertisement
Lindsay Lohan and Andy Cohen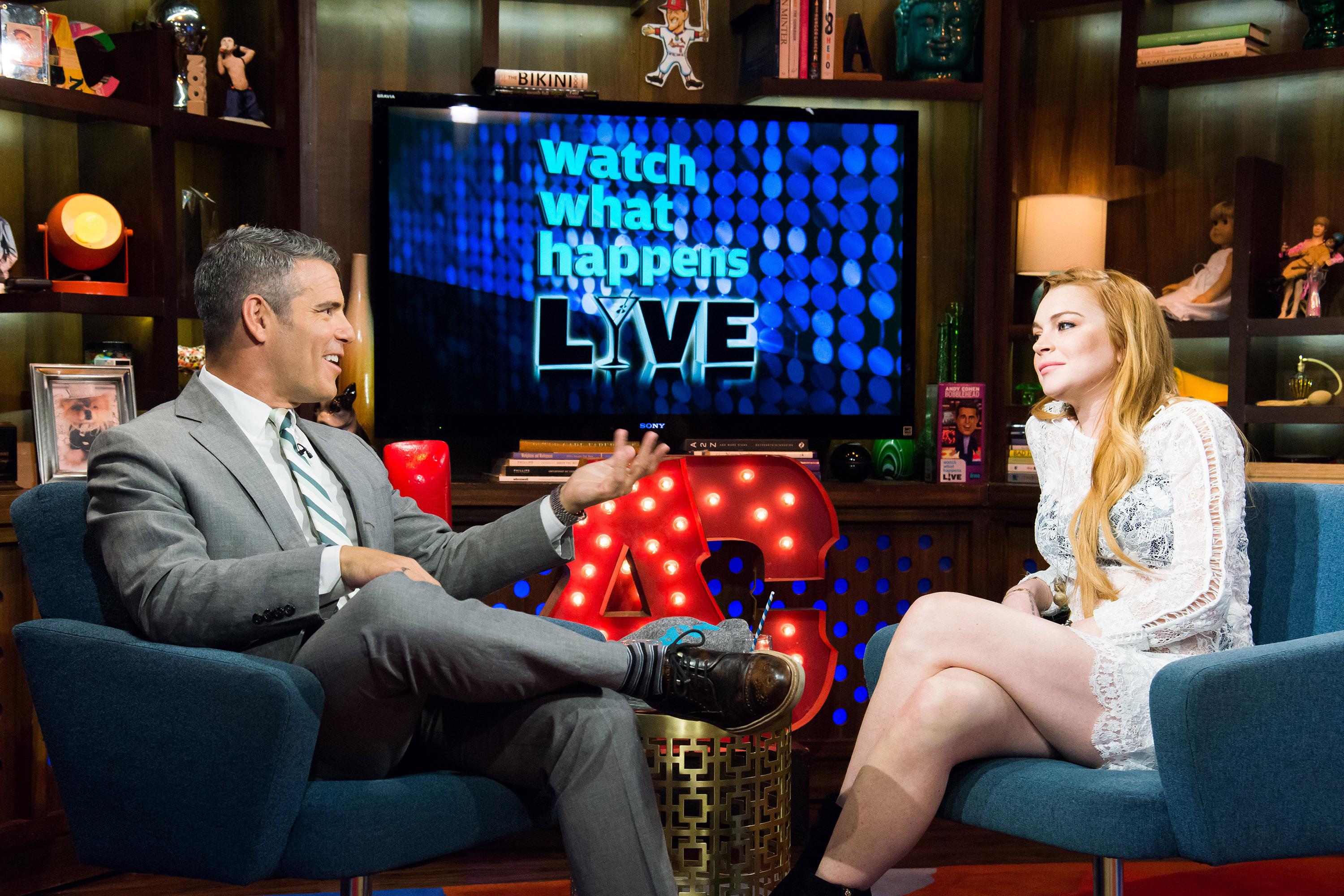 "I made my sex list for AA"
When Andy Cohen asked Lohan on Watch What Happens Live April 17 about her list of sexual conquests In Touch had published weeks prior, the actress claimed the hand-written notepaper was actually part of her stepwork in Alcoholics Anonymous at the Betty Ford Clinic. "Someone, when I was moving during the OWN show, must have taken a photo of it. That's a really personal thing and it's really unfortunate," she claimed. But the magazine swears Lohan scribbled down the names while partying with pals at the Beverly Hills Hotel.
Article continues below advertisement
Lindsay Lohan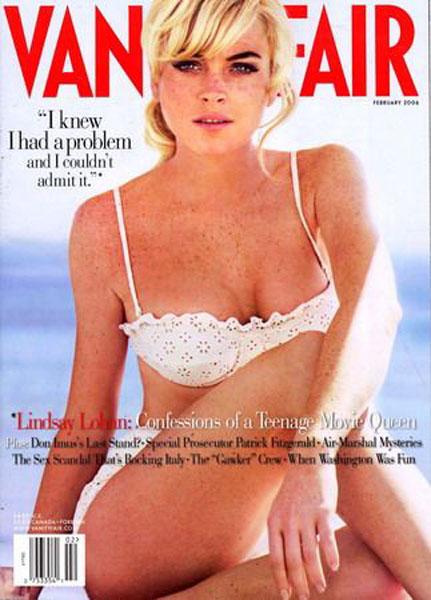 "I didn't say I had an eating disorder!"
In 2006, Vanity Fair quoted Lohan discussing her health issues for the first time. "I knew I had a problem and I couldn't admit it," the then 19-year-old allegedly told the magazine about her struggles with bulimia. She also reportedly confessed to dabbling in drugs. After the article was published, Lohan went on the defense. "The words that I gave to the writer for Vanity Fair were misused and misconstrued, and I'm appalled with the way it was done," she huffed. But Vanity Fair stood by their story. "Article writer Evgenia Peretz is one of our most reliable reporters," said the magazine in response. "Every word Lindsay Lohan told her is on tape. Vanity Fair stands by the story."
Article continues below advertisement
Lindsay Lohan and Alan Carr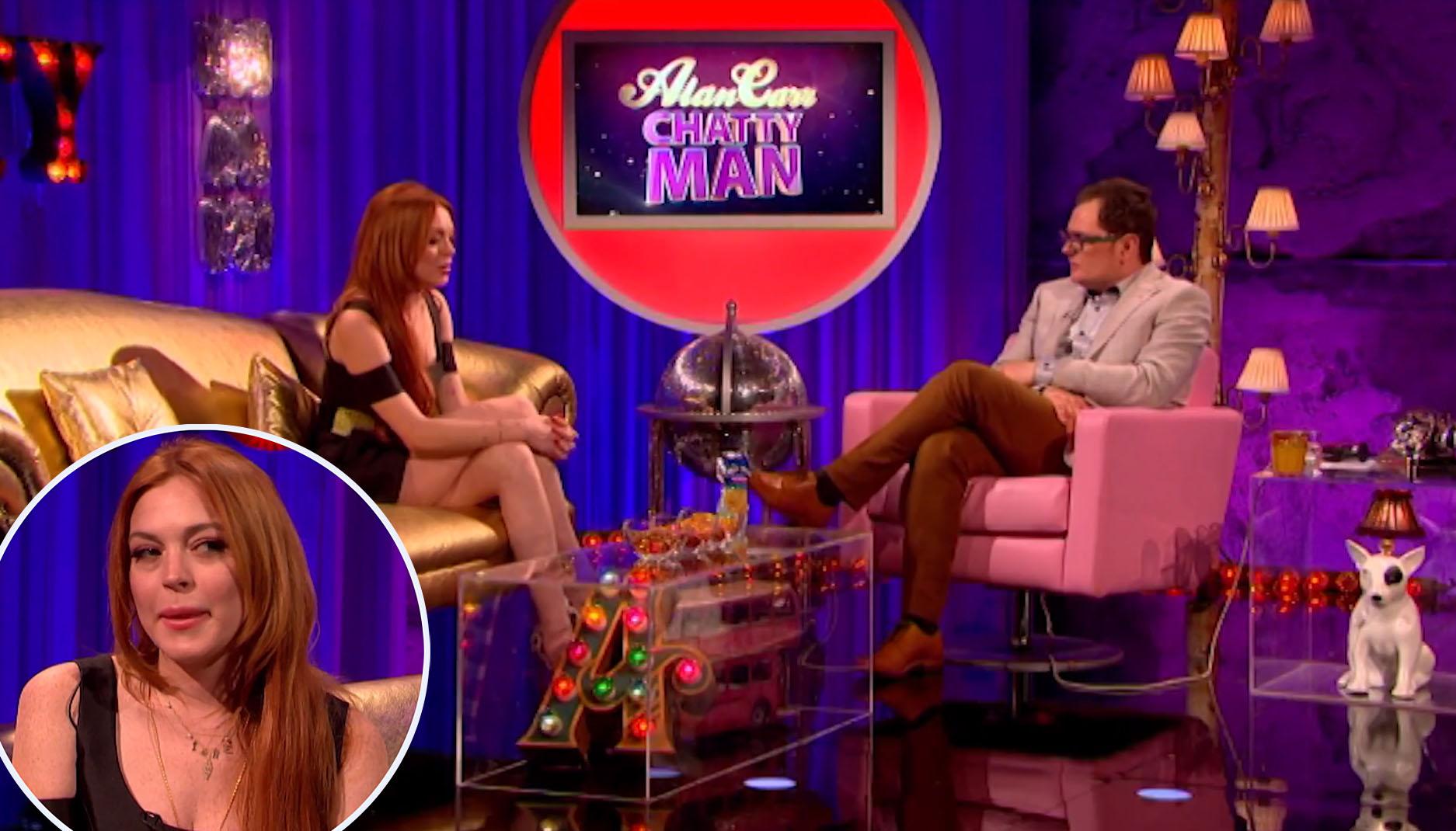 "I can't even remember the last time I had a drink!"
She must have amnesia! When U.K. talk show host Alan Carr asked Lohan when she last imbibed on April 23, the star played dumb. "I don't know – a long amount of time," she said. But during an interview with Kode magazine at the Coachella music festival just days before, the reporter noted Lohan was sipping vodka. And an eyewitness told In Touch magazine Lohan was downing vodka sodas at a Kid Cudi set April 19.