Exclusive
Lindsay Lohan Caves, Meets 'Random F**king' Half-Brother With Father Michael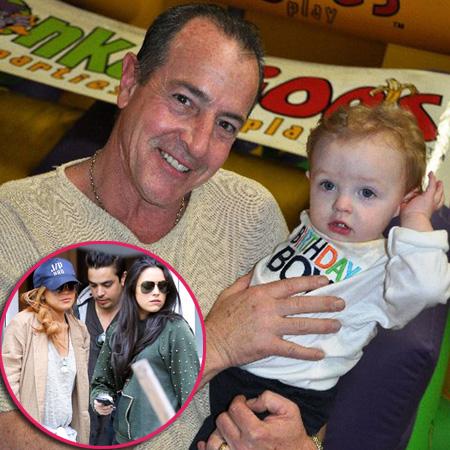 Lindsay Lohan vowed on her reality show that she had no interest in meeting her "random f**king" half-brother, but RadarOnline.com has exclusively learned that she had a change of heart and has indeed met her baby brother.
"All of my kids got to meet Landon," Michael Lohan told Radar about his 14-month-old son with Kate Major.
"Ali was the most amazing, but Lindsay bonded with him and so did my other children," Papa Lohan said about the family meeting that recently took place in New York City.
Article continues below advertisement
On Lindsay's OWN reality show she told her father in no uncertain terms that she would never accept the baby as her brother.
"I don't want to talk about your two other random f***ing kids," she snapped, referring to Landon and her half-sister, Ashley, who was born in 1995 while her father was still married to her mother, Dina Lohan.
"They're not part of my family and they never will be."
But the troubled actress had a change of heart and Michael told Radar "it was a great experience for me and Landon and I think them too."