It's A Girl! Kelly Clarkson Introduces New Baby River Rose On Twitter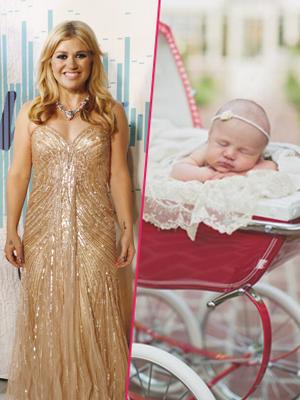 Kelly Clarkson took to Twitter to introduce her new daughter, River Rose Blackstock, only eight days after her arrival.
The picture shows River Rose sleeping soundly in a red carriage embossed with a small rose, giving a little nod to the baby's middle name. She is dressed in a white dress and is wearing a white headband with a yellow flower.
The American Idol champion gave birth to her and 's daughter June 12. River Rose will be joining half-sister and half-brother Savannah and Seth Blackstock, who are Brandon's children from his previous marriage.
Article continues below advertisement